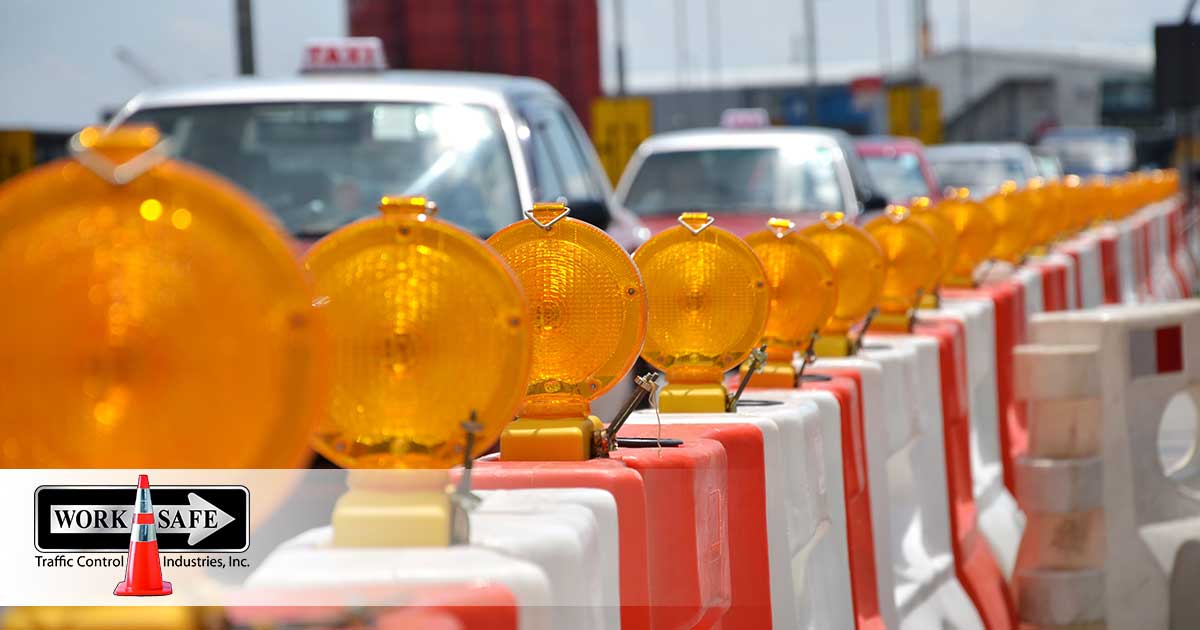 When it comes to construction zones, there are numerous factors to consider, including the safety of workers. It can be hazardous for them to work in construction zones if they are not properly trained. While working in a construction zone, there are numerous ways for individuals to become injured or worse if they do not have adequate training or equipment readily available. Read on to learn about some of the risks of work zones:
Impaired Vision
The most obvious hazard of work zones is the risk of impaired vision. Work zones are inherently busy, noisy areas with many people moving around near each other and vehicles. This means it's easy for workers and drivers alike to be distracted from their surroundings.
To avoid accidents, work zone participants must ensure they wear safety glasses and hard hats when on-site. They should also ensure that they wear reflective clothing so that passing drivers can see them easily. Additionally, proper work zone signage is crucial.
Reducing the Number of Lanes
Reducing lanes could cause dangerous traffic backups. Fewer lanes force drivers to merge into a smaller space, causing congestion and backups. Congestion and additional issues may develop due to drivers being forced to use alternate streets during rush hour due to the closure of a major thoroughfare.
Speed Limits
When passing through a work zone, you are reminded of the reduced speed limit. This is vital for the safety of workers and drivers. You may be accustomed to driving faster than the posted speed limit, which is acceptable in most situations. However, in work zones, you must reduce your speed so that you can respond quickly in case of an emergency and reduce your risk of causing injury or property damage.
Worker Parking Areas
Employee parking is an essential component of any work zone. They provide a place for workers to park their vehicles and walk to where they will perform their duties. Frequently, parking areas for construction workers are located close to the actual construction site, but they can also be further away. 
Nevertheless, there is always an increased risk of accidents or injury in these areas during construction. This is especially true if there are insufficient worker parking spaces or if they are poorly lit at night or during inclement weather such as rainstorms or snowstorms. It can make it difficult to drive at high speeds on wet roads due to precipitation falling from clouds above ground level onto asphalt surfaces below ground level.
Traffic Control Devices
For public protection, traffic control devices such as signs and road markings are essential. These devices assist drivers in identifying road hazards and making informed decisions about how to proceed safely. Traffic control devices must comply with the Model Uniform Traffic Code, such as those produced by Work Safe Traffic Control Industries Inc.
Finding A Reliable Commercial Signage Company
Work Safe Traffic Control Industries Inc. is an industry leader in the traffic control industry. They provide traffic control products, services, and training to improve safety for workers and motorists everywhere. They are dedicated to helping you keep your workers safe and protecting the public from potential hazards on roadways.
They offer a 7-day turnaround on orders, so you'll never have to wait long for the products you need in your work zones. And they're competitively priced as both a business and government contractor.
All of their products are MUTCD-compliant, so they know what it takes to get your job done right the first time. The company is also a woman-owned business, so you can trust them with all your needs regarding keeping your workers and motorists safe!
Takeaway
Important safety measures include appropriate work zone signage and Work Safe Traffic Control Industries Inc. is widely regarded as a leader in traffic control signage throughout the Northeastern United States, specifically in Vermont, New Hampshire, Maine, and Massachusetts. Their signs ensure the safety of roads and highways across the country. In addition, they have worked closely with government agencies for years to meet the needs of their communities, as they provide drivers with a safe and dependable system. Contact us to learn more about our products and services.