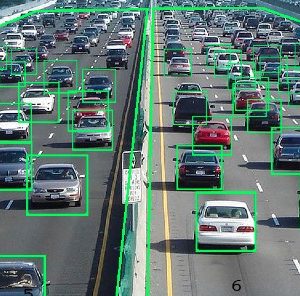 Traffic Detection Devices
Traffic detection devices provide real-time data that is fundamental and helps in managing and controlling traffic.
Worksafe Traffic Control Industries is a women-owned business that provides an inclusive range of portable traffic detection devices for any project. We are an independent, competitive business and government contractor.
We serve every order with the highest quality of products. All our products are MUTCD compliant.
The range of products we offer include:
Speed-Mac
Highly mobile sensor system that is encased in conventional barricade light for effortless integration into work zones. It is used for queue warning systems, traffic studies, and more.
Features:
Integrated radar, 4G modem with GPS, and a solar regulator
Can be attached to any battery or any solar-powered traffic control device
NCHRP 350 crash tested on many traffic control devices
Automatically locates other speed-mac units.
Proven radar technology for accurate speed count
Speed-Mac VP
The speed-mac VP is a design that can be merged with a large vertical solar panel. The unit +can be set up by a single person. It can operate in all seasons without the need to charge in most applications.
The speed-mac VP is the only self-governing, NCHRP 350 tested and approved device on the market.
Trailer-Mounted Microwave Sensor from VER-MAC
The queue trailer is a portable, eco-friendly trailer that provides a light flexible platform to mount a microwave radar unit to detect speed, volume, and occupancy for up to 22 lanes of traffic.
Features:
Gives years of dependable service as it is industrial grade
Reports speed, volume, density, and classification per lane for all traffic
Adjustable solar array
Optional digital cellular communications
Accurately detects lane-changing vehicles
Available as a mobile or permanent unit
No Generator, fixed solar panels allow for system autonomy
Detects multidirectional traffic with one sensor
iCone
The iCone is a traffic sensor fused directly into a customary traffic barrel for easy integration into work zones.
Features:
Simplicity in operation – it is placed on the roadside and a switch is flipped to activate it.
Extremely mobile
Independent – it has a battery life of over two weeks in operation
Resistant construction – it is waterproof, shock resistant, and has only one moving part that is the switch.
Comprehensive coverage – satellite modems provide network communications on every road in North America
High-accuracy positioning – GPS can identify the exact lane the cone is placed in.
Traffic speed sensing – using K-band radar, average speeds are transmitted to measure congestion.
Data processing – traffic reporting, monitoring, and travel times are web-based with optional bin file reporting.
Customizable – speed average and time interval are user-determined and have a modem to server communication time interval.
Wavetronix Smart Sensor
It is a sturdy sensor that can provide accurate data in various weather conditions.
Speeds per vehicle.
Two-direction lane by lane vehicle detection.
Vehicle counts.
Average speed.
The 85th percentile speed.
Average occupancy of vehicles.
Houston K-Band Doppler Speed Radars
Features:
Customary low power radar for speed measurements
Picks up the direction of incoming or outgoing vehicles or objects
Picks up a range of 1500 Feet (457 meters) for a compact vehicle
Its wide input voltage operating range allows solar operation
Has IP65 weatherproof enclosure
Houston Radar Speed Lane® Pro
Its patented (US10317525) true dual-beam "sleep trap" technology provides accurate measurements
Is mounted on the side of the road for clear traffic data collection
Works in all weather and lighting conditions
Measures all vehicles simultaneously in 16 users defined lanes
Lane by lane vehicle counts, average and 85th percentile speeds, occupancy, headway, and gap measurements
Built-in 1.3 MP HD video camera
Houston Armadillo Traffic Collector Radar
Unidirectional and bidirectional data collection for up to four lanes.
It collects speed, volume, and vehicle class.
Has a small self-contained package that is easy to set up.
Integrated LiFeP04 rechargeable battery that allows it to run for over two weeks on battery power alone.
Built-in statistics storage memory.