Signposts and their related hardware are used as supports for the many different kinds of traffic signs that can be made and employed on a job site, and the kinds of signposts available can be just as diverse as the traffic signs themselves. The type of post used for any specific application will depend on a few things, starting with whether the traffic sign is to be placed in a permanent or temporary position. It doesn't make sense to use a particularly sturdy signpost when the traffic sign will only be in place for a specific length of time, nor would that be a cost-effective use of the signposts and its hardware.
The purpose behind using traffic signs in the first place is to manage crowds, usually of motorists, and keep traffic flowing smoothly so that bottlenecks don't build up in any one location. The signposts used to support these traffic signs must be sturdy and resistant to rust, since they're out in all kinds of weather, including rain, snow, sleet, and hail. In many cases, permanent signposts are constructed of heavy-duty stainless steel or 100% recycled plastic so that they can stand up to just about any type of weather, as well as any casual mishaps that occur during normal usage. Most important of all signposts and their related hardware should be crash tested and approved.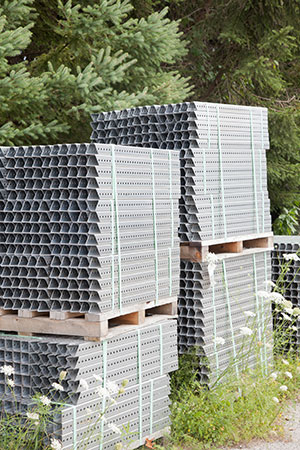 Ulti-Mate sign support system
card-title text-left mt-2colTM spec A653 hot dip
Safe ground level installations
Custom signs support colors available upon request
Penetrator anchor- allows for easier installation
Direct drive installation
EZ 12 gauge anchor system allowing for ground level and breakaway performance
HI-Impact Installation- double 12 gauge system for high impact areas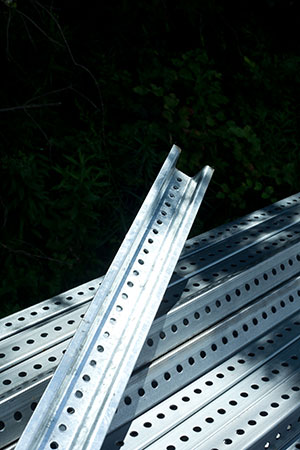 U-channel sign posts
These types of signposts are often made of heavy-duty steel and have galvanized finishes that resist the effects of weathering and corrosion. They are frequently used in conjunction with parking or traffic signs to alert motorists of upcoming situations and road conditions. These kinds of signs are most often used when a permanent solution is needed since they are generally driven into the ground or used with a solid base for support. Signs can easily be attached because there are holes throughout the length of the post that are generally 3/8″ in diameter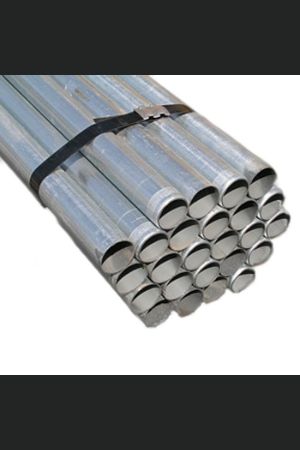 Tubular, Round, and Square Signposts
These kinds of signposts are a good option when flexibility is required and it's important to put signs up quickly. Tubular signposts come in different lengths to better accommodate different kinds of applications, and they can be used in a wide variety of situations. They can be made of metal, plastic, or other materials, but are uniformly weather-resistant so you don't have to replace them frequently. There are even several different types of tubular posts on the market, including Tip N' Roll and heavy-duty pole posts made for long-lasting use.This is a very popular type of signpost due to it being very stable and solid once dug into a specific location. Often made of galvanized steel, square signposts are excellent for resisting the effects of rust and corrosion, and that makes them an affordable option over a long period of time. They come in various lengths, with the most popular being 8′, 10′, and 12′ sections, because those lengths are typically the most useful (and most common) for mounting traffic signs on.Square signposts are also made in much shorter lengths —30″, for example — so they can be used as anchors for various square posts. Holes on the posts are usually sized at 7/16″ or 1/2″ and run the entire length of the post, so mounting a sign can be extremely easy. Square posts are often used by towns and cities for mounting parking signs or any kind of traffic signage to help keep citizens safe on roadways.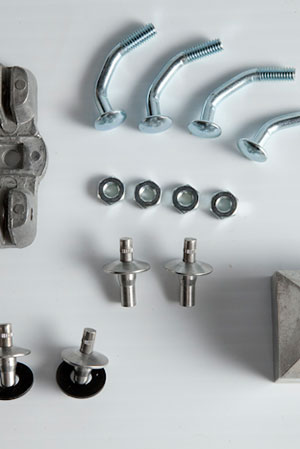 Cherry mate rivets
Corner bolts & jam nuts
Tamper-proof bolt set
Complete accessories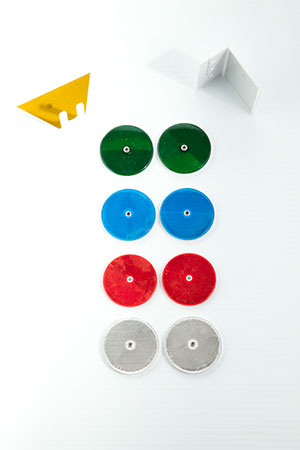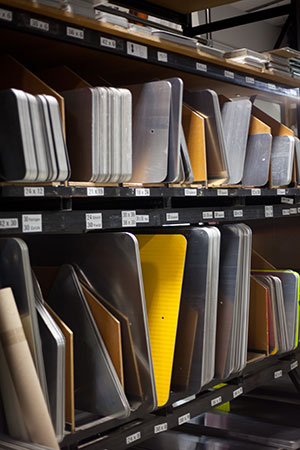 Sign blank inventories
Signs manufactured to meet your specifications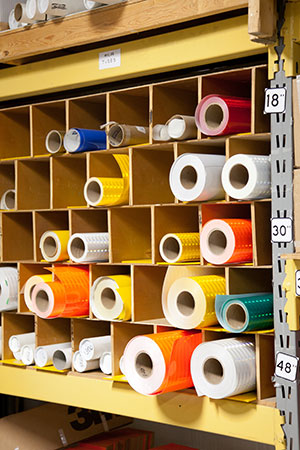 Sign sheeting – all grades in stock
Signs manufactured to meet your specifications
Questions about the products and services we offer at Worksafe Traffic Control Industries? Call us at (603) 224-0880 or contact us online.
Signpost Hardware
The best way to ensure that your traffic and parking signs remain in place and perform their assigned tasks is to securely mount them with high-quality hardware and accessories. In addition to various types of fasteners, you might need stabilizers, supports, and reflective panels so that your signposts can retain their position even under stressful conditions like severe weather. To install your signposts, you might need to purchase a heavy-duty post driver and post puller, especially when you're installing signs that are intended to be permanently placed.
Temporary signs might use a lightweight base made of aluminum or other material so that they can be easily removed and transported to a different location. For U-channel posts, there is breakaway hardware available that will minimize the damage to your traffic sign, because, if hit in a collision, it is designed to release the sign so it won't fully connect with the vehicle.
The nuts and bolts necessary for mounting your signs must be matched to the size of the sign holes in your posts, but other than that, virtually any kind of hardware will do. It is always best to use high-quality hardware, however, because if it should rust or corrode, your traffic sign might come tumbling down, and who knows what kind of chaos could result. Always be sure to check project documents and specifications for total compliance and always use NCHRP 350 or MASH approved posts and hardware systems.
We also offer road signs stands rental