PSLT-4000S Trailer-Mounted Solar Light Tower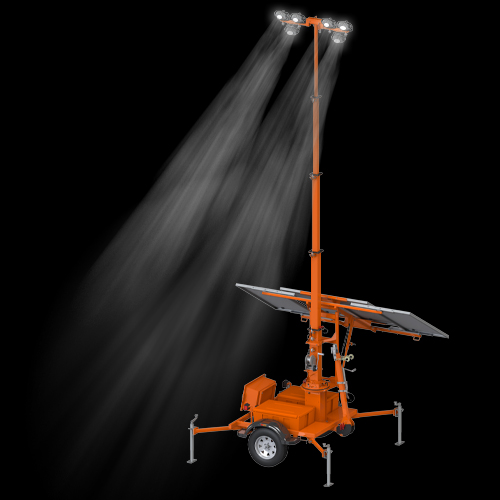 A 30' (9m) mast rotates 360 degrees and retracts for easy transport
Tilt and rotate solar panels maximize solar recharging and increase battery life
12 VDC / solar power system for sustainable video surveillance anywhere
Environmentally friendly with no generator, noise, or pollution
Wireless communication for remote monitoring from your PC, laptop, tablet or smartphone
Accepts most IP video surveillance cameras and non-intrusive traffic sensors
Compact design deploys in 10 minutes and easy to tow and store
Pan, tilt, and zoom on your desired location
Create several views for instant one-click redirecting of camera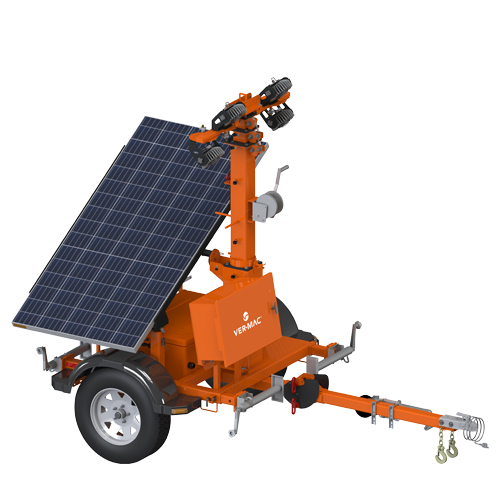 PSLT-6000 Trailer-Mounted Solar Light Tower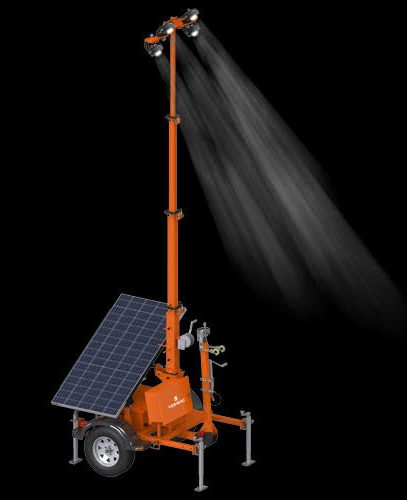 Manufactured by Ver-Mac
A compact and powerful portable solar light tower.
Visually as bright, effective and compact as conventional diesel light towers, without costing thousands of dollars every year in fuel and labor.
Exclusive Nightbrite technology, which provides a brighter, more environmentally friendly and cost-effective lighting system.
Compact design and lighting efficiency makes it ideal for lighting construction work zone, parking lot, special events, emergency response and oil and mining applications.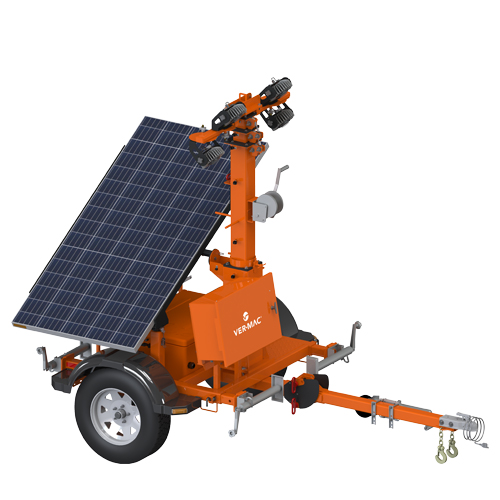 Maverick Solar Warning Light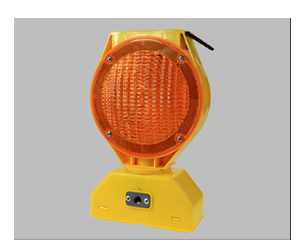 Available in red and amber
Fully compliant with MUTCD 6E-5 and ITE specifications for flashing and steady burn warning lights
Solar Powered – no service or maintenance expenses
State of the Art photo-voltaic technology with onboard back-up capability
High Impact Housing between the lenses absorbs impact
to help reduce breakage and replacement costs
Non-polluting Environmentally friendly
Eliminates costly battery disposal
Operation life up to 5 years
180 Degree Swivel base
Weatherproof
High Impact Polypropylene Body & Polycarbonate lens