Traffic Control Supplies
Worksafe Traffic Control Industries is a manufacturer of municipal, highway, construction and commercial signs and a reseller of traffic control devices and equipment and has been providing smart traffic safety solutions throughout New England for over twenty five years. We offer sales and or rental options. 
We have a large fleet of message signs, arrow boards, traffic signals, trailer-mounted video cameras, queue detection, speed signs, and microwave technologies that we offer for rent. We specialize in smart work zone and real-time traffic solutions.
We offer the full package from the design phase to implementation, deployment as well as short or long-term 24/7 maintenance services and equipment repair.  Whether you are in need of real-time traffic information, que warning (RWIS) systems, dynamic lane merge, conflict warnings, or alternative route information, Worksafe is the one to call.
Mission Statement
Worksafe Traffic Control Industries is a manufacturer of construction, highway and commercial signs and a distributor of traffic control products and devices . Worksafe has a state of the art fleet of traffic control equipment and offers state of the art technology solutions for highways, construction zones, traffic calming and incident management applications.We are committed to the industry and supply our customers with quality products that conform to all required specifications, expert technical advice, outstanding service and competitive pricing.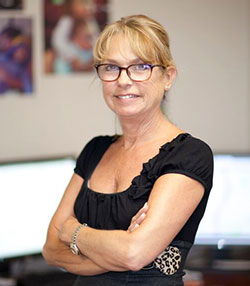 At Worksafe, our goal is to guide our customers in the proper selection and set up of temporary traffic operations as well as permanent applications that conform to all specifications.
Our staff is dedicated to promoting and improving highway safety for the benefit of the construction worker and the traveling public.
Worksafe is committed to working directly with private, public, federal, and legislative groups to promote the high benefits to saving lives on our highways by investing in low cost safety solutions. Questions?
Contact us
for more information.
Areas Served
Worksafe Traffic Control Industries is proud to offer construction signs, highway signs and traffic control products throughout New England.
---
The devices and supplies used to accomplish traffic control are many and diverse, and even though you might not think of them very often, they are always there along the roadways, presiding over construction sites, and helping to keep people safe by managing the flow of traffic effectively. Imagine the chaos which might ensue if there were no stop signs and no speed limit signs posted on the roadways of this country.
At Worksafe Traffic Control Industries, we endeavor to provide the best and most versatile signage which can be used for the long list of applications which require traffic management of some kind. We've been around for more than a quarter of a century, and we anticipate being in business for years to come, so we will continue to provide the materials needed by our clients to keep roads and properties safe, and to ensure that areas have adequate traffic flow management.
Worksafe Traffic Control Industries
Our company has been in business for more than 27 years now, and during that time we have built up a tremendous reputation in our industry. This is because we have always paid attention to detail, and have always strived to meet and exceed our customer's expectations. We established our website in 2002, and at that point, we became a national supplier of traffic control signs and devices, and our business has flourished ever since, due to the fact that we have remained true to the strong values we had when our company was originally founded.
Along the way, we have earned numerous awards and distinctions as an innovator in the field of traffic control signage and devices, because we have remained active in the research and development for all kinds of products specific to the traffic control industry. We have also served as host for a number of conferences and seminars on traffic control and safety, and are happy to be considered one of the premier companies in the country for our commitment to providing the best in traffic control devices and supplies.
Highway Signs and Supplies
In addition to supplying all the diverse types of signage needed on construction sites, roadways, and many other locations, Worksafe Traffic Control Industries offers a wide variety of related supplies, which can enhance the effectiveness of your signage. For instance, we sell barricades, cones and delineators, which can also help to manage and direct traffic, so as to keep both motorists and pedestrians safe in any given area. Our vests and flags can be used by traffic personnel, authority figures like police, and construction site individuals to clearly identify such personnel and ensure that the public is aware of their role.
Our striping supplies will help you mark off specific areas so that traffic can be directed elsewhere, and so that sites can be protected from motorists. Other usages can simply be to provide delineation between parking spots in a lot, or to clearly mark off certain areas for designated usage. The sign posts and hardware used to mount our signs can be purchased from us, so that you'll have durable, long-lasting mounts for all your signage. We also sell airport traffic control devices, which can be installed to manage traffic at even the busiest airports in the country.
Not all signs are made of metal and convey a single static message to readers. Worksafe Traffic Control Industries also produces intelligent signs which can be programmed to display any message of your choosing, and these can be invaluable because of their versatility. It is a simple matter to change the display message, so these kinds of signs can literally be used in almost any application, and at any location. They are also mobile, so they can be moved between several different sites very easily, whenever you have changing requirements for your signage.
What Customers are Saying
At Worksafe Traffic Control Industries, we pride ourselves on having received consistently good reviews and high ratings from those individuals who have made purchases from us.
About our products and service, Michael C. observed, "These guys are amazing. They live up to their name and they're really good people. We love our sign and we'll go back again and again.", and Anerol E. remarked, "Excellent customer service. They worked with us on design. Sign work was accurate and timely." Tom C. was so impressed by our outstanding level of service that he declared, "I got the new double-sided sign for our VAST trails on Monday. Thank you so very much. This kind of service is becoming very rare these days! The members of the Mad River Ridge Runners appreciate it."
These kinds of reviews don't happen by accident, and it is necessary to devote some genuine caring and commitment in order to produce that kind of customer satisfaction. That is what Worksafe Traffic Control Industries strives for with every single customer.
Get Started
When you're ready to order your new signage or related supplies and accessories, please contact us at Worksafe Traffic Control Industries. We have friendly representatives who are waiting to take your call, and provide you with the same excellent customer service as our previous customers have received. Contact us if you have questions about any of our products or services, or if you're ready to place an order which will be shipped to you promptly, most within seven days, so you can put those products right to work. We'll do everything possible to make you our next highly satisfied customer, because we want to be your preferred company for all signage and traffic control supplies.