What's New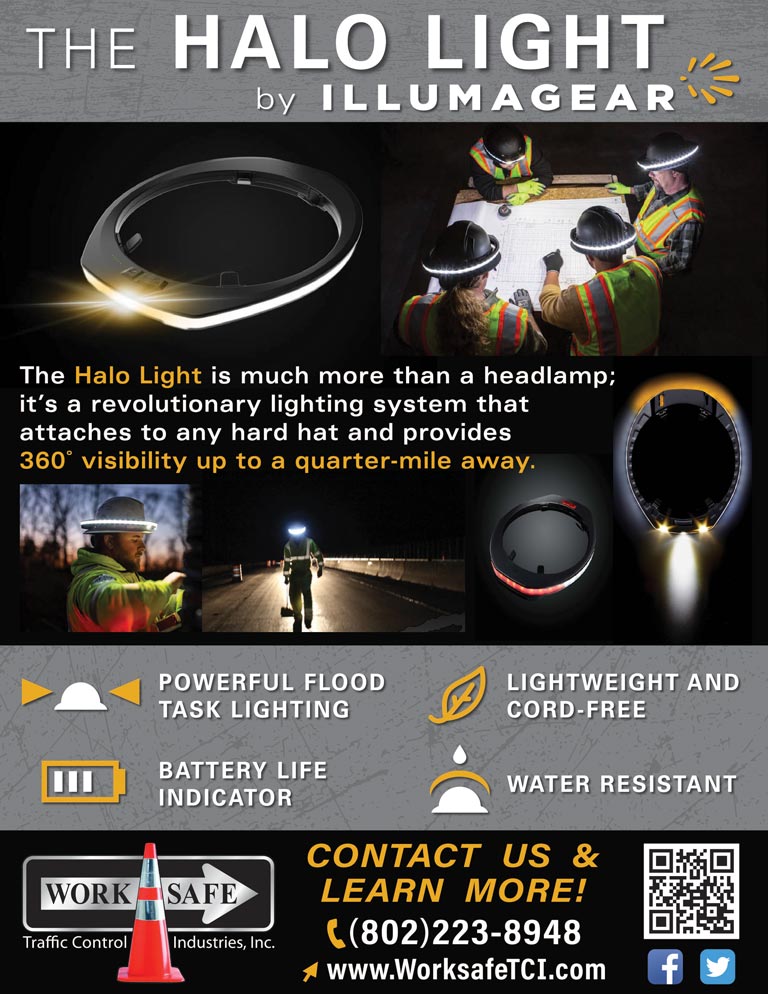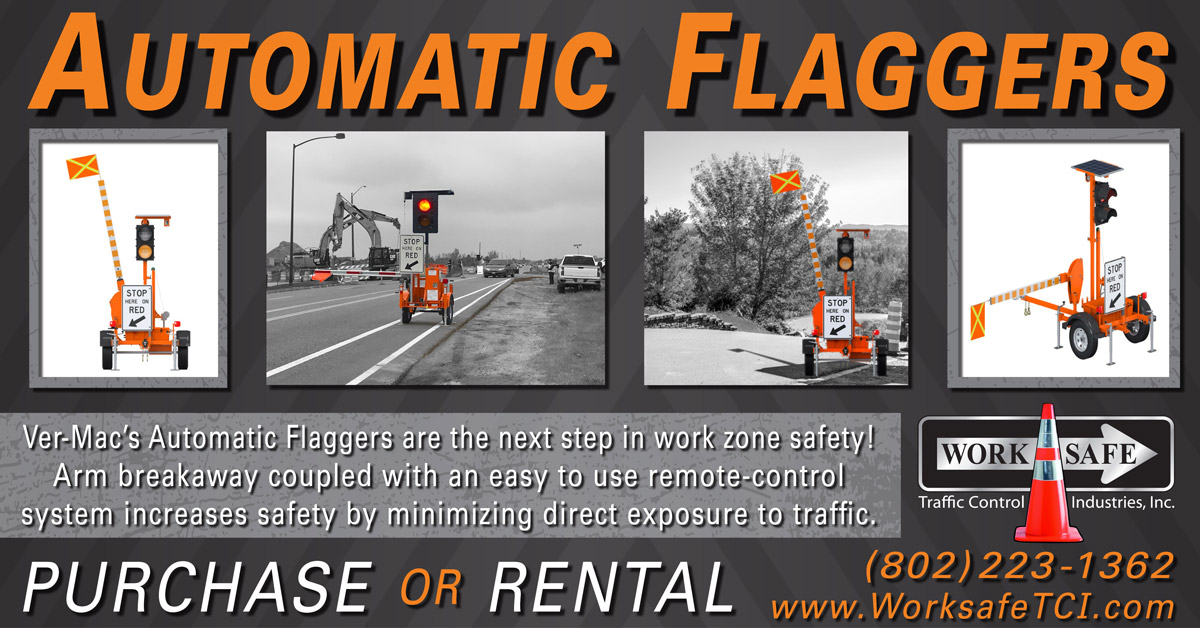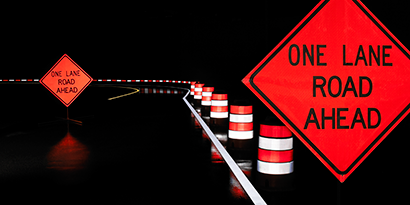 Work safe Traffic Control is pleased to announce that we have added the 3M manual highway tape applicator and tamper system to our rental fleet. Easy to use, economical, and superb end results. Keep everyone safe in your work zones with positive guidance both day and night. Effective signage, temporary pavement markings, and traffic control devices can provide enhanced visibility and improved safety by alerting motorists to changes in conditions and road work location, change in speed, road configuration and more.
Call today for the details and reserve the equipment for your project. Competitive rental rates, free use programs and pavement marking tape pricing. Call 1-800-547-0808 or email [email protected]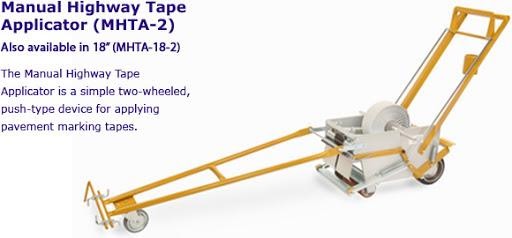 Tamper cart and pavement marking tapes removeable temporary or permanent tapes
---
We now carry the pi-lit products. Click here for more information.
---
We now carry Ver-Mac's Portable Presence Light. Click here for more information.
---
VER-MAC NOW OFFERS A FIXED CAMERA OPTION FOR THEIR TRAILER-MOUNTED MESSAGE SIGNS
---
A STUDY DEMONSTRATES THE EFFECTIVENESS OF VARIABLE SPEED LIMIT SIGNS (VSL) IN REDUCING CRASH RATES IN WORK ZONES IN ALASKA.
---
Worksafe TCI Hosts National Work Zone Memorial
Press Release
American Traffic Safety Services Association & The Foundation
Contact: Stephanie Tipple
Associate Director of Communications & Creative Development
540-376-3909
[email protected]
FOR IMMEDIATE RELEASE
National Work Zone Memorial coming to Vermont for National Work Zone Awareness Week event
The Foundation's work zone memorial to be featured at work zone safety event
MONTPELIER, Vt. (March 12) – As part of their National Work Zone Awareness Week (NWZAW) activities, the New England Chapter of the American Traffic Safety Services Association (ATSSA) is hosting the National Work Zone Memorial on April 3 in Montpelier.
NWZAW is an annual nationwide event that promotes awareness of safety in work zones. This year's NWZAW will take place April 9-13, with a kickoff event in Chicago, Illinois.
The Foundation, a non-profit that supports the families of fallen roadway workers lost in work zone crashes, maintains the National Work Zone Memorial. The memorial – "Respect and Remembrance: Reflections of Life on the Road" – honors lives lost in work zones in the United States, listing the names of those lost to make the loss clear to individuals, drivers, and policy makers.
The memorial currently holds 1,400 names, and travels around the country to raise awareness of the real-life consequences of not putting safety first in work zones.
Hosted in conjunction with the New England ATSSA Chapter, the Associated General Contractors of Vermont (AGC/VT), and the Vermont Transportation Agency (VTRANS), the event, which is free and open to the public, is being hosted at the Capitol Plaza Hotel & Conference Center at 100 State Street. The event will kick off at 10 a.m. with a press conference in the Montpelier Room.
The current lineup of speakers for the press conference includes Vermont Governor Phil Scott, Vermont Secretary of Transportation Joe Flynn, Foundation President Tom Wood, and AGC/VT President Glenn Lavoie.
"The goal of this event is to bring further awareness to the importance of safety in all work zones across the United States. In Vermont, there are currently two names listed on the memorial, and there are sadly others that are now eligible to be added. We hope that the public will join us and learn more about The Foundation's work, and what we can all do to interact safely in work zones," said Debra Ricker, immediate past president of the ATSSA Board of Directors and president of Worksafe Traffic Control Industries.
The memorial will be available for public viewing from 9:30 a.m. to 3 p.m.
The Foundation is a 501(c)3 organization that promotes roadway safety and supports the family and loved ones of fallen roadway workers that were injured or killed in work zone crashes. In addition to the National Work Zone Memorial, The Foundation hosts fundraisers and events throughout the year to raise funds for programs including the Roadway Worker Memorial Scholarship program and the Experience Camps Travel Scholarship program.
ATSSA's core purpose is to advance roadway safety. ATSSA represents the roadway safety industry with effective legislative advocacy and a far-reaching member partnership. The association also leads the nation in work zone safety training and education for roadway workers across the country. ATSSA is a proud corporate sponsor of The Foundation. Visit www.atssa.com to learn more.
---
Scott Deschamps assumes Vice President position
September 6, 2016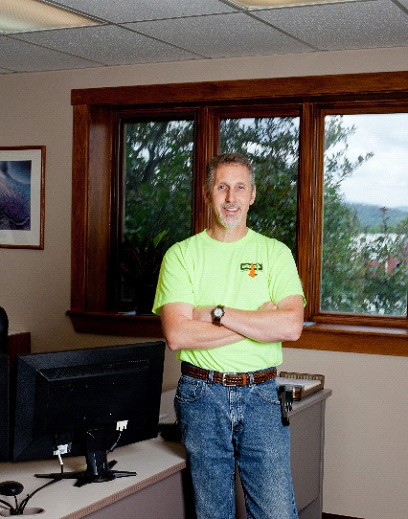 Worksafe Traffic Control Industries is pleased to announce that Scott Deschamps will be assuming the role of Vice President of the Corporation effective September 1,2016.   Debra Lee Ricker, President, and Lorena Laprade, Sec/Treasurer are extremely pleased to have Scott join their team as an officer and owner.  We have been working closely together for over twenty years and couldn't be more pleased.  Scott was hired in 1993 as an estimator and then promoted to Assistant Operations Manager in 1997. In 2012 he was promoted to Operations Director and now in 2016 he has been elected Vice President.  Scott's addition as owner/officer will make us a much more versatile team in each area of management.  We are looking forward to working together and the opportunities it will bring in growing the business.