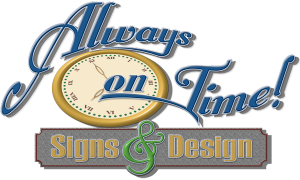 Vehicle Wraps & Graphics in Barre, VT
At Always On Time Signs & Design, we offer every kind of sign you can think of for your business or personal reasons. This includes mobile signs. With convenient and affordable vehicle signs, you have the ability to take your marketing with you everywhere you go, providing an excellent way to advertise and adding a layer of professionalism to your vehicles. Our vehicle signage services include: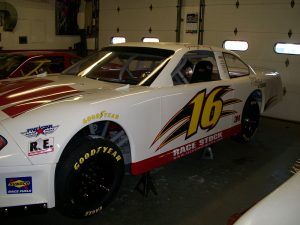 Vehicle graphics: When you're looking for a way to get the word out about your business, what better way than with vehicle graphics in Barre or Washington County, VT? Hire our designers to help you get an eye-catching look for your mobile marketing. Vehicle graphics are an increasingly popular way for customers on the go to advertise their business, products or any other message they want to spread to the masses. With great designs and affordable prices, these graphics practically sell themselves.
Vehicle wraps: For company cars, trucks and vans, vehicle wraps are a thorough and highly attractive way to market. Every vehicle in your fleet will bear the mark of your business, adding a new level of professionalism. With our trained designers and technicians, we will design the wrap with your aesthetic and measurement specifications in mind. Once the design and construction is complete, come in for quick installation of your vehicle wraps in Vermont.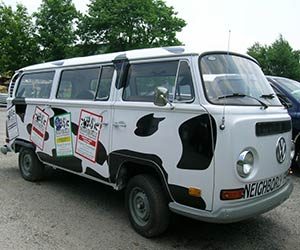 Magnetic vehicle signs: With magnetic vehicle signs, you have the convenience and simplicity of removable and reusable signage. These a great option for someone with multiple vehicles or who using their vehicle for both professional and personal purposes. Add the magnetic sign when you're out on a job and then remove it when you want. You'll be thrilled with how easy it to use our magnetic vehicle signs.
---
Custom Vehicle Wraps & Graphics
If you want your business to stand out, it's worth it to invest in high-quality vehicle wraps and graphics. These design elements work well for company and fleet vehicles, and we can customize your wraps to suit your specific needs. At Always on Time Signs, we offer full vinyl wraps, magnetic signs, and vinyl graphics.
When to Use Custom Vehicle Wraps & Graphics
Knowing when and how to use these vinyl wraps can help your business stand out and thrive. Here are some examples of when these elements work best.
As a Roaming Billboard
One of the best ways to build brand awareness and repetition is through physical signage, like a billboard or poster. With a vehicle wrap, you can drive your sign all around town, letting people know who you are and what you have to offer. You can do this for your business in general or use magnetic signs to promote individual events and giveaways.
Best of all, customized vehicle graphics work well for all types of cars and trucks. We can even wrap the windows to create a seamless design that stands out even more.
To Establish Trust and Confidence
If your business makes house calls and site visits, you want to build trust in your customers before you ever set foot in the door. Fortunately, having a professional vinyl vehicle wrap can inspire confidence. This way, when customers see your work car or truck pull up, they know what to expect. Investing in these wraps illustrates that you're a top-tier company. Without this signage, your business may look amateur or untrustworthy.
To Distinguish Fleet Vehicles
Some jobs might require a car or van, while others may need a truck or specialty vehicle. One way to make it easier for employees (and customers) to differentiate between these jobs is to wrap each vehicle differently. For example, you might have one design that works well for sales visits and customer-centric jobs. Then, you may have a different graphic for service workers who need to get their hands dirty.
Why Always on Time Signs?
Because custom vehicle wraps and graphics are so valuable for your business, you need to make sure that you use a high-quality print and design company. Here are the top reasons why you should work with Always on Time Signs: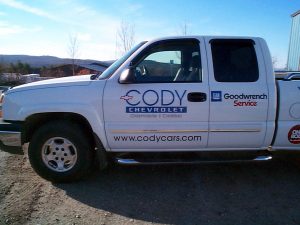 Fast Turnaround Times – Perhaps you're a new company, or you just purchased more vehicles for your fleet. In these instances, you need graphics quickly so that you can deploy your cars and trucks immediately. We can finish most orders (even large ones) within seven days or less. Contact us if you need a rush order, and we can likely turn it around within a day or two.
Full Customization – Sometimes, you need a full vehicle wrap from top to bottom. In other cases, you might want a single logo graphic for the roof or hood. Regardless of your needs, we can craft the perfect piece for your business. If you're not sure what you need, let us know, and our in-house design team can come up with various options. No matter what, we'll make sure that you're satisfied with the results.
Excellent Results – At Always on Time Signs, we're used to working with government agencies, so we have to get each design right the first time. We can't afford to make mistakes or repeat orders, so you know that you're getting the best vehicle graphics possible. We're also used to following specific rules and regulations, meaning that we pay close attention to all of the details of your order. "Good enough" is never good enough for us.
Custom Wraps for Specialty Vehicles – Do you use cherry pickers, tow trucks, or front loaders in your business? If so, we can wrap them! We've designed wraps for a wide array of unique trucks and vehicles, so we're more than prepared to handle your next order. No wrap is too big or small, and our team will ensure that it has a seamless appearance.
Contact Us
For the best in vehicle graphics, commercial signs, banners, and more, contact Always On Time Signs & Design at 802-223-1362.