Variable Message Sign for Sale
Types of Variable Message Signs
When it comes to traffic signs, you may need one that can change from time to time. That's where a variable message sign (VMS) comes in. A VMS is a type of traffic sign that can be changed as needed. This could be due to construction, an accident, or even inclement weather.
Variable message signs are controlled by a computer programmed to display different messages. If the sign has a modem, the operator can change the message on the sign remotely.
The operator can also choose to have the sign display a message for a certain amount of time. After the time has elapsed, the sign will automatically change to the next message.
Changeable message signs come in different varieties, such as:
Matrix Message
Three-Line Message
Metro Compact Message
Truck Mount Message
Pole Mount Message
Mini-Matrix Message
And More
Worksafe TCI is one of the most trusted variable message sign distributors in the United States. We have years of experience with business and government contracts delivering changeable message signs in a timely manner. Contact us today and we will deliver traffic message signs in seven days.
Where to Place Variable Message Signs
Your variable message sign should be placed in a location that is visible to drivers. It should also be placed in an area where it will not be obstructed by trees, buildings, or other objects.
When placing your sign, you should also keep in mind the speed limit of the area. The faster the speed limit, the further away your sign should be placed.
If you are using a mounted sign, it should be placed at least 10 feet away from the travel lane. When using a portable sign, place it at least 20 feet away from the travel lane.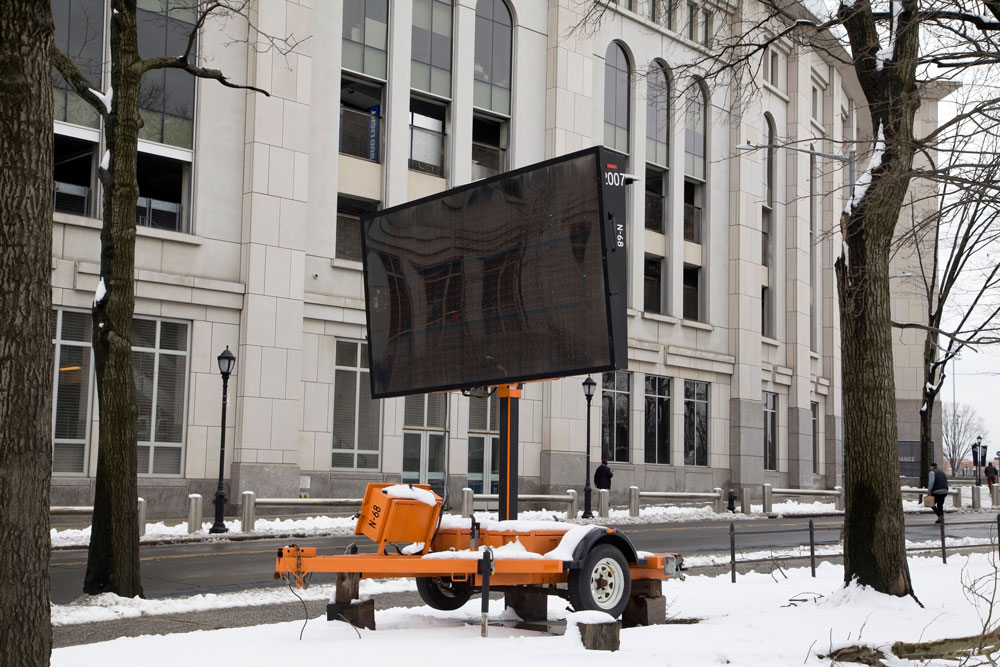 What does a Variable Message Sign Indicate?
You can use these signs to indicate important messages related to traffic conditions. This could be a change in the speed limit, an accident ahead, or even road construction.
These signs can also warn drivers of dangerous conditions such as ice, fog, blowing snow, or even a detour. During major events, you can use your changeable sign to indicate event parking ahead.
Why are Variable Message Signs Important?
A changeable sign is very versatile, which is why they are so important. By being able to change the message on the sign, you can give drivers up-to-date information about the conditions on the road.
This flexibility is especially important during construction or accidents. By having a sign that you can easily change, there is no need to close down a lane of traffic.
These signs increase safety. By warning drivers of dangerous conditions, you can help prevent accidents. Dangerous conditions such as inclement weather can happen suddenly, so it's important to have a sign that can change quickly.
Variable message signs are an important part of keeping traffic flowing smoothly. By being able to change the message on the sign, you can keep drivers updated on the conditions of the road at a moment's notice. As long as the driver can see far enough ahead, they will have enough time to make a necessary detour with little problems.
The Worksafe TCI Difference
At Worksafe TCI, our experienced professionals will have your traffic message signs in as little as seven days. We are a woman-owned company that only produces high-quality products that meet MUTCD specifications. You have several types of changeable message signs to choose from when you work with us. We will work with you to customize any signs to meet your needs.
Our team has years of experience with changeable message signs, and we provide the best customer service. Contact us today and we'll get started on your order right away!