TrafFix™ 17″ LED Baton

Water-resistant and shock-resistant
Flash, steady burn and flashlight mode
Non-slip textured grip
Audible siren
Molded-In belt clip
Magnetic base and lanyard
Powered by 3 AA batteries (not included)
Run time: 90 – 100 hours
Weighs 13 oz
Available in red, blue and green

Pi-Lit™ Landing Zone Kit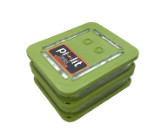 For emergency helicopter medical evacuations.
Safely guides pilots to the demarcated landing zone.
Water-resistant and shock-resistant.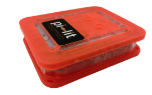 TrafFix™ Spring Cone & Tote System

Meets Federal MUTCD requirements for 28″ reflective highway traffic cones
Ideal for temporary traffic control
Compact for easy storage on any truck or vehicle trunk
2,4,5,& 6 Cone Steel Totes
10 cone utility storage boxes available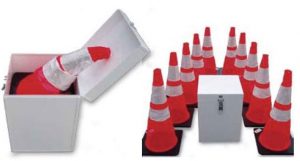 Compact Privacy Screen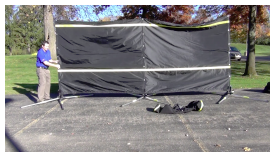 Click to View Video
16′ x 7′ heavy-duty 500 Denier polyester
UV resistant and water repellent
Individually adjustable legs for stability on uneven terrain
Folds for easy handling and convenient storage
Graphics can be applied for an additional cost
Speed Awareness Campaigns

Mini full-matrix trailer-mounted portable changeable message signs
Designed for law enforcement applications
NTCIP-compliant, Doppler radar, Tilt and Rotate Solar Panels, JamLogic fleet management software, and optional Stealth Technology
TrafFix™ Alert Rumble Strip
Alerts drivers to temporary work zones, flagger operations, and safety checkpoints with sight,
sound, and sensation awareness
Reduces the major causes of work zone accidents, injuries, and fatalities
Questions about the products and services we offer at Worksafe Traffic Control Industries? Call us at (603) 224-0880 or contact us online.