TrafFix™ 17″ LED Baton

Water-resistant and shock-resistant
Flash, steady burn and flashlight mode
Non-slip textured grip
Audible siren
Molded-In belt clip
Magnetic base and lanyard
Powered by 3 AA batteries (not included)
Run time: 90 – 100 hours
Weighs 13 oz
Available in red, blue and green

Pi-Lit Smart Sequential Flare

Automatic synchronization
Advanced warning and guidance
Increased visibility; Enhanced safety
Rechargeable or AA battery powered

TrafFix™ Spring Cone & Tote System

Meets Federal MUTCD requirements for 28″ reflective highway traffic cones
Ideal for temporary traffic control
Compact for easy storage on any truck or vehicle trunk
2,4,5,& 6 Cone Steel Totes
10 cone utility storage boxes available
Compact Privacy Screen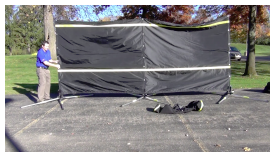 Click to View Video
16′ x 7′ heavy-duty 500 Denier polyester
UV resistant and water repellent
Individually adjustable legs for stability on uneven terrain
Folds for easy handling and convenient storage
Graphics can be applied for an additional cost
Speed Awareness Campaigns

Mini full-matrix trailer-mounted portable changeable message signs
Designed for law enforcement applications
NTCIP-compliant, Doppler radar, Tilt and Rotate Solar Panels, JamLogic fleet management software, and optional Stealth Technology
TrafFix™ Alert Rumble Strip
Alerts drivers to temporary work zones, flagger operations, and safety checkpoints with sight,
sound, and sensation awareness
Reduces the major causes of work zone accidents, injuries, and fatalities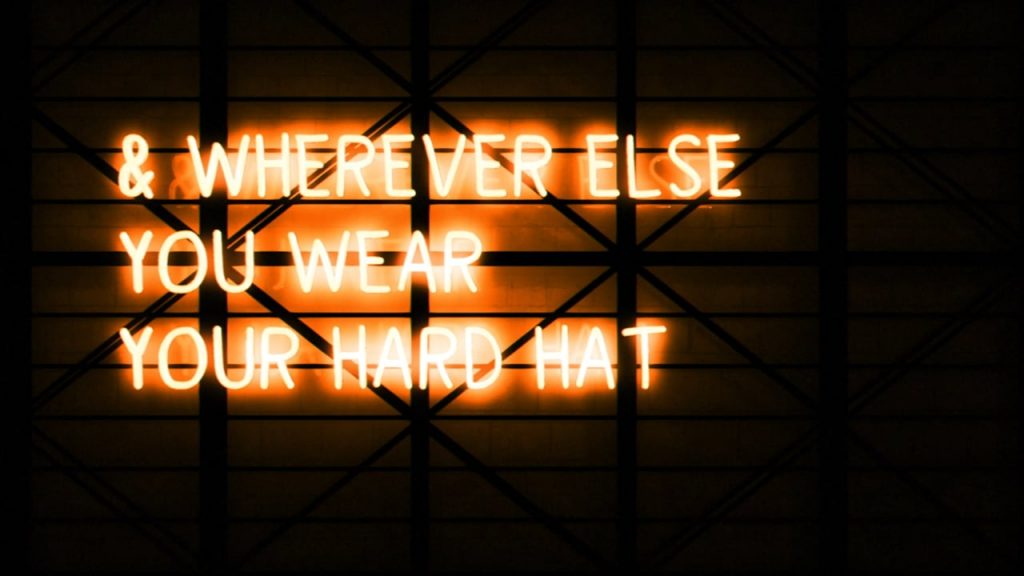 Click to View Video
All white light
Lightweight and cord-free
50-foot spotlight
Powerful flood task lighting
Compatible with any standard hard hat
Battery life indicator
Charger included
Matte Black
Water-resistant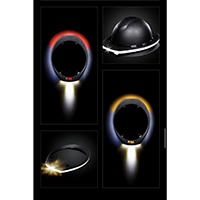 TrafFix 17″ LED Baton
Directing traffic has never been easier than with this LED baton. Because this product is water and shock-resistant, it can hold up to the regular wear and tear that comes from the job. Use this baton in all weather conditions, including rain and snow. Its textured non-slip grip ensures that workers can use the TrafFix Baton without the risk of it slipping out of their hands.
This product comes with an audible alarm, and you can switch between three illumination options, including flash, steady burn, and flashlight mode. This baton can last up to 100 hours using three AA batteries, making it the perfect accessory for any job site. Finally, you can choose between three colors: red, blue, and green.
Pi-Lit Smart Sequential Flare
Old-fashioned road flares are inefficient and single-use, meaning they don't work well for non-emergency situations. Instead, it's much better to rely on the Pi-Lit Smart Sequential Flare. Not only is this product reusable, but it also comes with a host of features that make it quite useful for your needs.
You can pair multiple flares together for a synced or repeating pattern. The flares also turn on automatically as soon as you remove them from the case, meaning that you don't have to fumble with buttons (helpful when wearing gloves). Rechargeable batteries allow you to reuse these flares as many times as necessary without losing productivity. The flares also have a gravity sensor so that they flash in the correct direction, even if they tip over.
TrafFix Spring Cone and Tote System
Although highway cones are necessary for the job, they're bulky and heavy. You can save time, money, and weight by switching to the TrafFix Spring Cone and Tote System. These cones still warn drivers about upcoming hazards, but they weigh a fraction of a traditional model. So, your workers can carry and rearrange these cones much faster than usual. All they have to do is pull the cone from its tote, and it will spring up instantly.
Best of all, these cones meet the Model Uniform Traffic Code requirements, so you never have to worry about being compliant while working. Depending on your needs, totes can hold sets of two, four, six, or 10 cones.
Compact Privacy Screen
After an accident, it's crucial to provide some privacy to the victims before paramedics take them away. This privacy screen is the perfect solution because it deploys instantly and offers sufficient privacy for a wide variety of situations. This screen can also work for other job-related duties that need extra protection.
The screen is made of polyester material that is both UV-resistant and water-repellant. So, you can deploy this screen repeatedly in all weather situations, and it will hold up well for the long term. Better yet, each set of legs adjusts independently of the other so that you can set it up on uneven terrain. Finally, you can add graphics to the screen if you like.
Speed Awareness Campaigns
Notify drivers of upcoming closures or speed limits with this mobile LED sign. Designed for law enforcement purposes, this sign is both compliant with NTCIP regulations and comes with some incredible benefits:
It has a built-in Doppler radar so that it can adapt to oncoming traffic and warn drivers to slow down.
It has adjustable solar panels so that you don't have to connect to a power source to keep it running.
It has a stealth option so that you can use it to catch speeders in the act.
Durable construction and rugged wheels mean that you can deploy this sign virtually anywhere.
TrafFix Alert Rumble Strip
Distracted drivers are the primary hazard to watch out for while on the job. These TrafFix Alert Rumble Strips can help notify drivers of upcoming closures and work zones so that your team stays safe. The strips are adjustable so that you can string together as many as you need for the job. Then, just separate them when you're finished. These products are made of rugged material, so they'll last for years.
ILLUMAGEAR Halo SL Light for Hard Hats
If your crew works at night, you need sufficient illumination to prevent accidents and injuries. The Illumagear Halo SL Light is the perfect accessory because it offers tons of soft, white light and doesn't need cords or a heavy battery pack. The light can shine up to 50 feet away, making it ideal for nighttime working conditions. Other features include a battery level indicator and a water-resistant shell.
Questions about the products and services we offer at Worksafe Traffic Control Industries? Call us at (603) 224-0880 or contact us online.