Barricades
Barricades provide a clear and concise way to block off areas where access is not permitted. Having appropriate barricades that are easy to see and quick to discern means facilitating proper information and action on your job site. We're pleased to offer barricades in the following varieties for your convenience:
A-frame Leg Barricades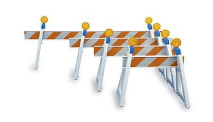 A Frame #200
I Beam w/ High Intensity or Engineer Grade
Type I and Type II Barricades
Wood or plastic
High Intensity or Engineer Grade
Sales or rentals
8″ x 24″, 8″ x 36″, or 8″ x 48″
NCHRP 350 compliant
Type III Breakaway Barricades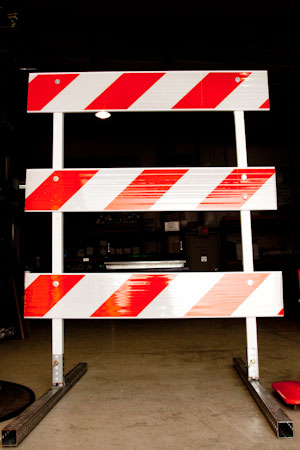 Frame made w/galvanized square tubing
Resistant to rust and corrosion
Collapses 40% faster
High Intensity or Engineer Grade
8″ x 48″ or 8″ x 96″
NCHRP 350 compliant
Barricade Tape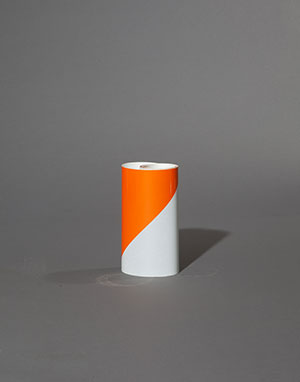 4″ or 6″ stripe
Left or right slant
High Intensity or Engineer Grade
7-3/4″, 8″, 11-3/4″, or 12″ x 50 yd. rolls
Plasticade™ or Narrowcade Options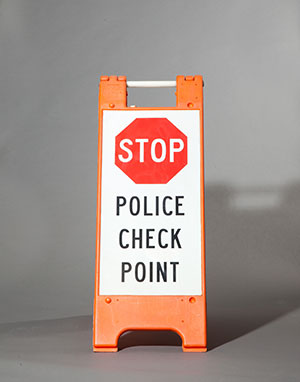 24″ x 45″ plasticade
13″ x 45″ or 13″ x 36″ narrowcade
High Intensity or Engineer Grade
Type III Break-Away Barricades (24" x 48")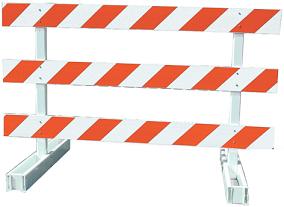 Galvanized or plastic
Sheeting one side or two 8″ x 48″
High Intensity or Engineer Grade
360 degree flashing light w/dome lens
Light mounting support bracket
Flags fluorescent red/orange 24″ x 24″ w/wood dowel
Maverick Solar Warning Light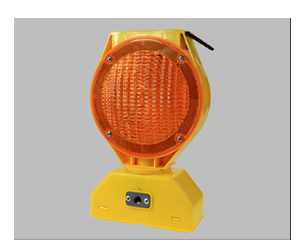 Available in red and amber
Fully compliant with MUTCD Specification 6E-5
and ITE Specifications for Flashing and Steady Burn Warning Lights
Solar Powered – no service or maintenance expenses
State of the Art photo-voltaic technology with onboard back-up capability
High Impact Housing between the lenses absorbs impact
to help reduce breakage and replacement costs
Non-polluting Environmentally friendly
Eliminates costly battery disposal
Operation life up to 5 years
180 Degree Swivel base
Weatherproof
High Impact Polypropylene Body & Polycarbonate lens
Dual Modes – Flashing & Steady Burn
Questions about the products and services we offer at Worksafe Traffic Control Industries? Call us at (603) 224-0880 or contact us online.