Intelligent Transportation Systems for Sale and Rent
Types of Intelligent Transportation Systems
Intelligent transportation systems help manage traffic flow and optimize the efficiency of a transportation network.
There are many different types of intelligent transportation systems, each with its own unique benefits. Thanks to technology, these systems are constantly evolving and becoming more sophisticated.
Worksafe Traffic Control Industries, Inc can provide you with the perfect intelligent transportation system for your specific needs.
Advanced Traffic Management Systems
Advanced traffic management systems monitor and control traffic flow in real-time. As a government contractor, we ensure our products are always up to code before shipment.
These systems use sensors to detect traffic conditions and then use that information to control traffic signals, message signs, and other devices. This technology helps to keep traffic flowing smoothly and prevents congestion.
Advanced Traveler Information Systems
Advanced traveler information systems provide motorists with real-time information about traffic conditions, road closures, and construction. We can use this ITS to help motorists avoid traffic delays and plan their trips more efficiently.
Emergency Management
Our ITS can assist with the coordination of response efforts, improve communication, and optimize resources. Such signs and systems can provide real-time information to first responders and help them make decisions in emergency situations.
Incident management systems are designed to help respond to and manage traffic incidents. Such systems use sensors and video cameras to detect incidents. Then the ITS immediately provides information to first responders.
Regardless of what type of ITS we provide, our products are MUTCD- compliant and of the highest quality. There is a 7-day turnaround on all orders. Contact us today to order now.
What Does an Intelligent Transportation System Indicate?
A typical system works by using sensors to collect data about traffic conditions. Our systems then use such data to control traffic signals, message signs, and other devices.
ITS technologies help monitor and control traffic flow on a single freeway, or an entire highway system. They provide travelers with real-time information about traffic conditions, road closures, and construction.
Any motorist can find out what is happening on the roads before they even begin their journey. In the event of a closure, drivers won't find out at the last minute and be forced to backtrack. Instead, they'll know about it in advance and can plan an alternate route.
ITS can also indicate things like parking availability and the location of open parking spaces. Such parking updates are especially useful in crowded urban areas where finding a parking spot can be difficult. Something as simple as parking updates can help drivers stop circling for a spot, and instead find one quickly and easily. As more cars can park, less will be on the road.
During an emergency, ITS can indicate if a route is blocked and provide alternatives.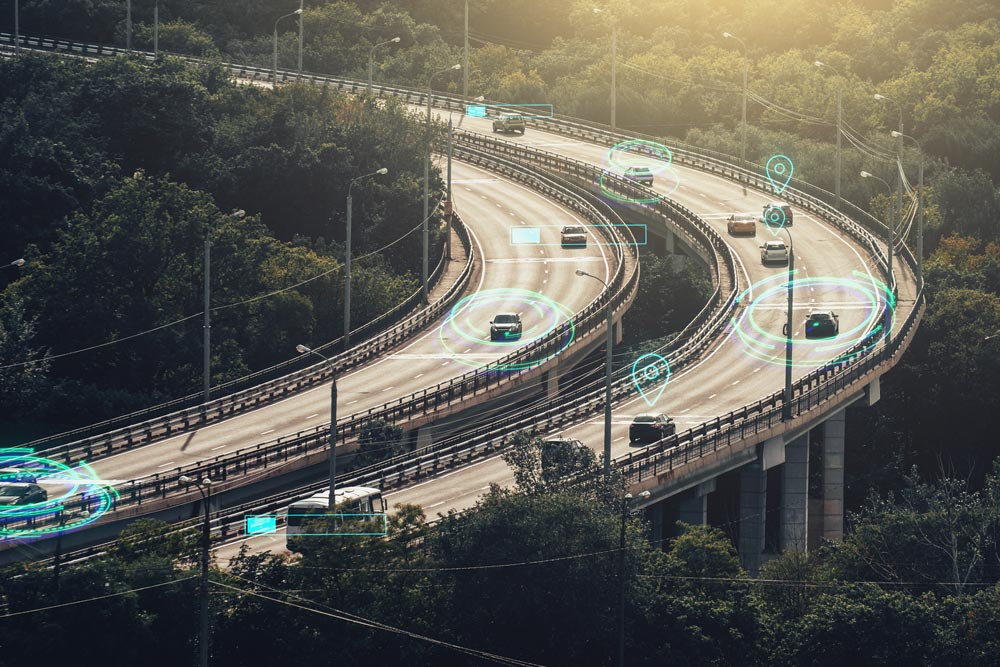 Why are Intelligent Transportation Systems Important?
Intelligent transportation systems are vital to the safety of roads. Accidents are less likely to occur, and motorists are always up to date on how to navigate around locations. When motorists are not stressed about navigating traffic, they are more likely to obey the rules of the road.
ITS can play a huge role in keeping things functioning on the road. This helps to prevent accidents and keeps traffic flowing smoothly. Sometimes drivers may not be able to see what's ahead of them, but with ITS, we can provide them with the information they need to make informed decisions.
People and organizations save money thanks to ITS. By monitoring and controlling traffic flow, we can help to reduce road congestion. This control saves people time and money by preventing delays. ITS can also help people to plan their trips more efficiently. Knowing alternate routes ahead of time can help people to avoid traffic altogether.
The Worksafe TCI Difference
Intelligent Transportation Systems (ITS) are important because they can improve public safety, keep traffic moving, and give emergency responders vital information. At WorkSafe Traffic Control Industries, Inc, we have over 25 years of experience providing MUTCD- compliant signs and ITS.
This woman-owned business has worked with the government and other local organizations to provide high-quality ITS products and services in no time. There is a 7-day turnaround on all orders. Contact us today to learn more about how Worksafe Traffic Control Industries, Inc can help you.