CT-2430 Trailer-Mounted Camera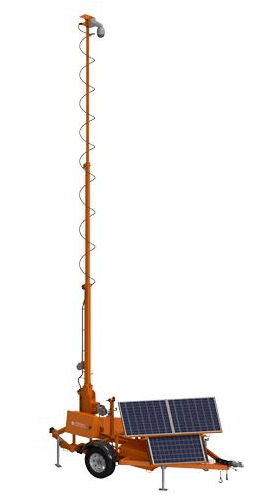 Trailer-mounted camera to be used for work zones, construction sites, and special events
A 30' (9m) mast rotates 360 degrees and retracts for easy transport
Tilt and rotate solar panels maximize solar recharging and increase battery life
12 VDC / solar power system for sustainable video surveillance anywhere
Environmentally friendly with no generator, noise, or pollution
Wireless communication for remote monitoring from your PC, laptop, tablet or smartphone
Accepts most IP video surveillance cameras and non-intrusive traffic sensors
Compact design deploys in 10 minutes and easy to tow and store
Pan, tilt, and zoom on your desired location
Create several views for instant one-click redirecting of camera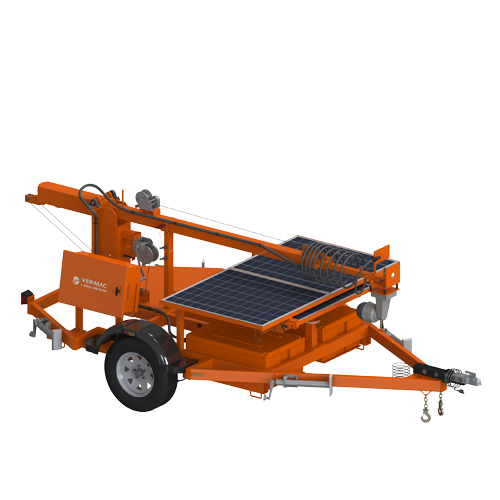 CT-2320 Trailer-Mounted Microwave Sensor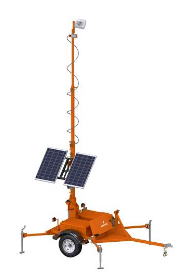 Trailer-mounted microwave sensor to be used for smart work zones and traffic studies
A 20' mast rotates 360 degrees and retracts for easy transport.
Tilt and rotate solar panels maximize solar recharging and increase battery life.
Environmentally friendly with no generator, noise, or pollution.
Compact design deploys in 10 minutes and is easy to tow and store.
Wireless communication with remote monitoring from your PC, laptop, tablet, or smartphone.
Accepts microwave or doppler sensor and ready to be installed.