Trailer-Mounted Traffic Cameras & Sensors
With how important safety is during road construction projects, you should be using every available resource to facilitate safe road construction projects. Everybody knows it's important to have basic traffic signals and warning signs to let people know there's roadwork going on. If you want to create the safest possible environment, you need to look at all the available equipment.
Trailer-mounted traffic cameras and sensors are a great way to monitor your highway work zones and by monitoring speeds and volumes can help create a safer work environment. Cameras allow you to get a look at traffic to make more informed decisions and monitor potential incidents, while speed sensors collect speed data that you can view to gain insights about your construction site. The more information you have at your fingertips, the more you can do to make sure you're creating a safe road construction environment for both workers and drivers.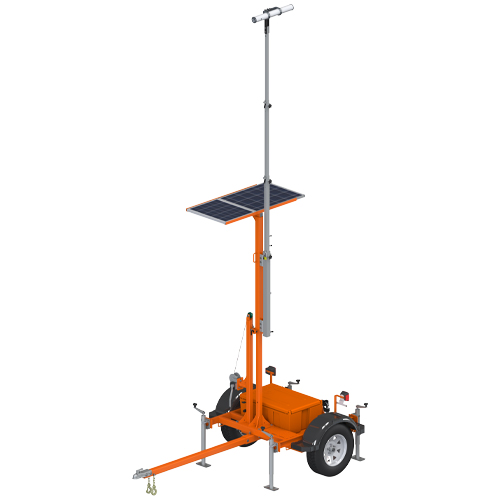 CT-2020-MW Traffic Sensor
The CT-2020-MW from Ver-Mac makes use of a side-fire microwave sensor that delivers bi-directional lane data, the volume per lane, occupancy, speed up to the 85the percentile of accuracy, and categorization data in up to 16 user-defined detection zones. This system also boasts a high-speed modem with integrated GPS, allowing for data to be collected remotely using JamLogic software. The CT-2020-MW is ideal for incorporating into your smart work zone projects or traffic studies.
CT-2020-MW Features Include:
Retractable sensor that can reach a height of 20 ft
Fixed solar panels for system autonomy
Compact design allows for 10-minute deployments
Remote health monitoring with 4G
Remote data retrieval and optional text/email alerts
---
CT-2430 Traffic Camera
Ver-Mac's CT-2430 is a portable camera trailer designed specifically to offer height and stability, allowing for outdoor deployment of dynamic video surveillance. This system is ideal for remote monitoring of work zones, building sites, special events, and other applications where permanent camera would not be accessible, or practical to implement.
CT-2430 Features Include:
Retractable mast that reaches a height of 30 ft and rotates 360 degrees
Tilt and rotate solar panels
Remote monitoring accessible from multiple devices
Compact design allows for 10 minute deployment
Establish present camera views for immediate camera direction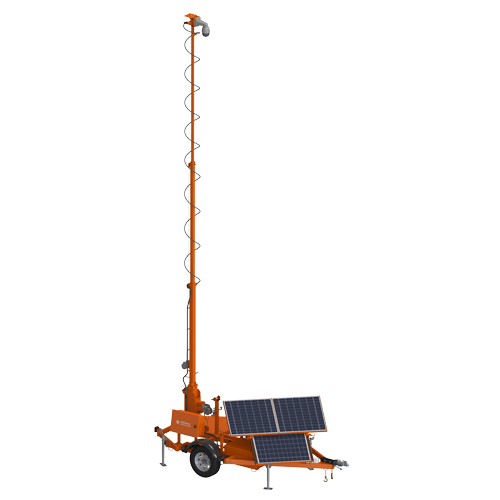 ---
Does Worksafe Offer Trailer-Mounted Traffic Camera and Sensor Rentals?
When you need help creating a safer road construction job site, you can count on the team at Worksafe Traffic Control Industries to help. Yes, we rent these units so contact us to discuss the trailer mounted cameras and sensors that we have in our rental fleet.
Contact Worksafe Traffic Control Industries
Creating a safe work environment should be the number one priority with any road construction project. At Worksafe Traffic Control Industries, we work hard to make sure you have access to all the tools and knowledge you need to create safe road construction sites. To find out more about how we can help with road safety during construction, contact us today at (802) 223-8948 or fill out the form below.