Plastic A-Frame Barricades
Traffic barricades are self-standing panels used for crowd and traffic control. Panels direct pedestrians to form lines or keep them out of certain areas or have printed messages to alert drivers to specific conditions. Traffic and airport barriers direct vehicles through construction zones or other areas where hazards are present. We carry many types ready to fit your traffic specification needs.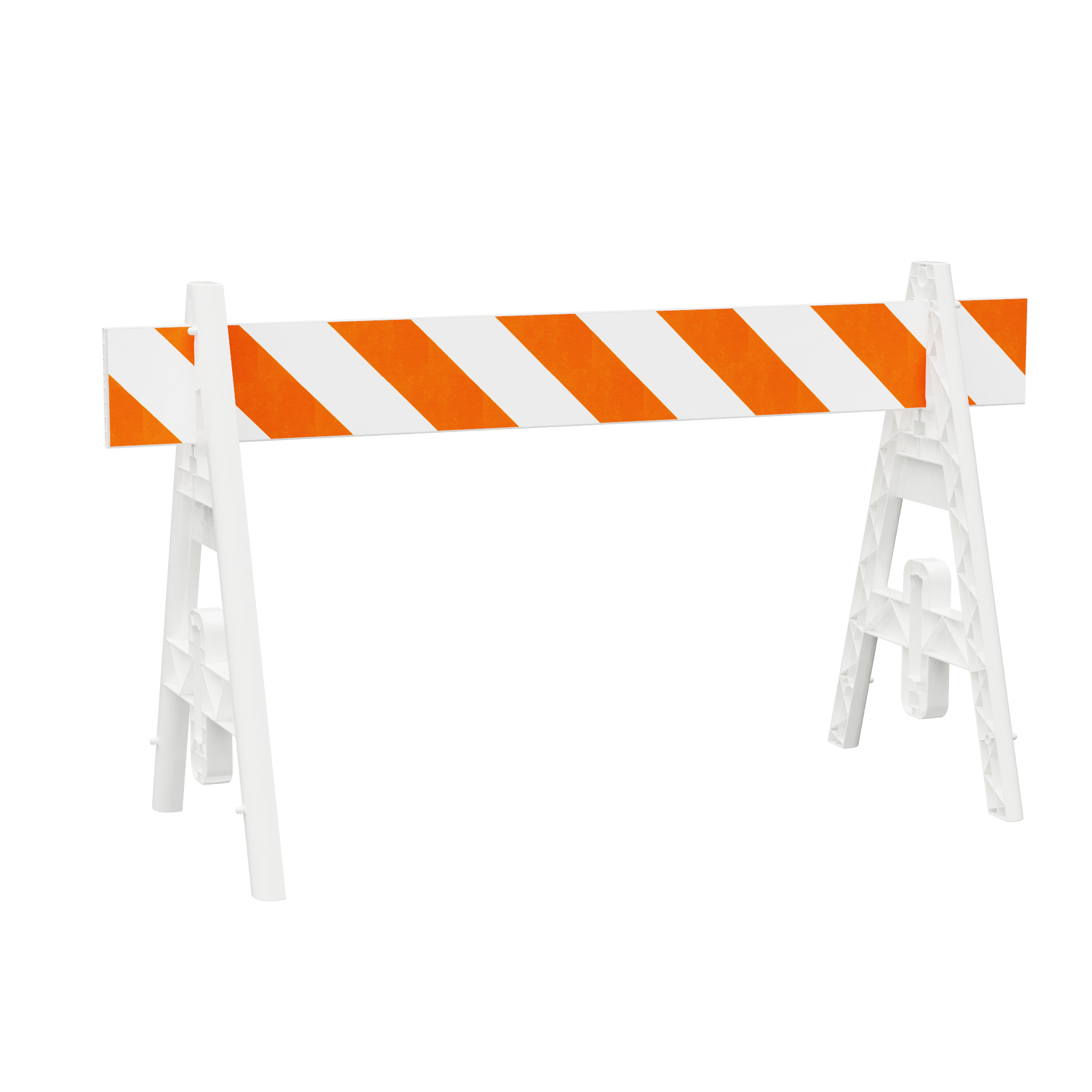 Omni A-Frame
Whether you're trying to control a crowd of people or barricade an area to close part of a road, the Omni A-Frame is a great simple solution. A lot of A-frame barricades only accept certain types of I-beam boards, but that's not the case when it comes to the Omni A-Frame. This barricade allows you to use everything from wood boards to Plasticade boards and even thin rails and panels of plastic.
You can also use the Omni A-Frame with one board or two, offering further flexibility if you don't have a lot at your disposal. Thanks to the lightweight design of this barricade, it's easy to pack up and move from place to place when your roadwork isn't stagnant. There's even a receptacle on the leg where you can mount a flashing light.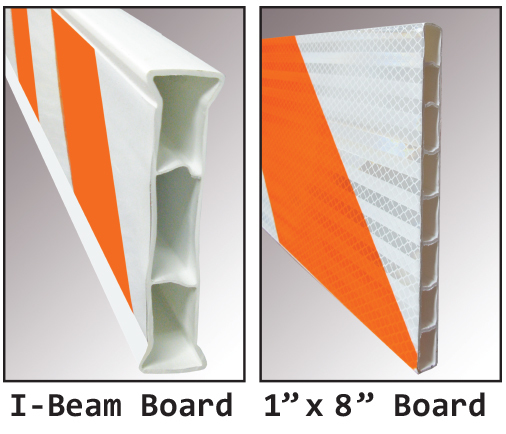 Plasticade A-Frame
While the Plasticade A-Frame doesn't quite offer the same customizability as the Omni A-Frame, it's an excellent option if you're looking for premium durability. The Plasticade A-Frame barricade is designed for use with Plasticade I-beam boards. These boards have a unique reinforced design inside that makes them more rigid than a regular piece of plastic, but it also means you have to use a specific type of board with the Plasticade A-Frame barricade.
The hollow design of this barricade means you can fill it with sand to add some additional weight, which is nice since it's lighter than the Omni. Just like the Omni, the Plasticade A-Frame barricade features a flashing light mounting receptacle on one of its legs.
---
Does Worksafe Offer A-Frame Barricade Rentals?
At Worksafe Traffic Control Industries, we do our best to offer a wide range of products to make crowd and traffic control easy. We're proud to offer a wide range of A-frame barricade rentals. From the Omni A-frame barricade to the Plasticade A-frame barricade, we've got everything you need for crowd control and road closures.
Contact Worksafe Traffic Control Industries
Whether you're holding a private event or doing roadwork, road safety should be a focus of yours. Barricades and other tools allow you to direct traffic through safe areas to prevent accidents and keep pedestrians and workers safe. Thanks to Worksafe Traffic Control Industries, you can get your hands on all the road safety and traffic control products you need. If you need A-frame barricade rentals or other road safety equipment, contact us today at (802) 223-8948 or fill out the form below.