Speed Limit Signs for Sale
Types of Speed Limit Signs
The traditional speed limit sign uses black letters on a white background and has a black border. These signs only say "speed limit" and then post the number of miles per hour below (i.e., 25). 
However, speed limits can shift for various reasons, and cities may post different speeds for trucks. Here are some other types of speed limit signs available: 
Speed During a Turn

 – These signs are often posted at freeway off-ramps to help prevent cars from skidding or flipping. Usually, a speed limit curve sign will show an arrow pointing in the direction of the curve with the MPH number next to it. Also, these signs are diagonal with a yellow background. 

School Zones

 – These zones require different speeds when school is in session because children are more likely to be out and about. These signs may say "school zone" along with the words "on school days." In some cases, another sign is posted below that mentions specific hours. 

Minimum Speed 

– Some states post minimum speed signs to help control traffic flow and prevent slowdowns. 
Where to Place Speed Limit Signs
The MUTCD discusses various factors to consider when posting a speed limit sign, such as: 
Pedestrian Activity

Crash Incidents in the Area in the Past 12 Months

Road Characteristics (i.e., steep grade, curves)

Pace Speed

Average Daily Traffic Counts

Parking Activity
Also, if you are to use a minimum speed sign, the Manual states that it must be used with a standard speed limit sign. Cities can also purchase adjustable signs that adapt to changing conditions. For example, the speed limit can vary based on the weather (i.e., wet or icy roads). 
Otherwise, it's up to the city or municipality to determine the proper speed limit and post signs accordingly. Again, cities should reevaluate their signs every five years or so.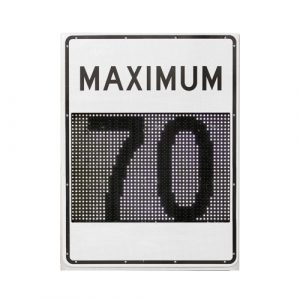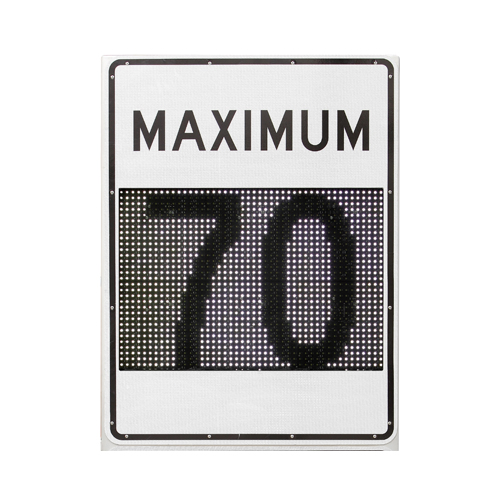 What is a Speed Limit Sign?
A speed limit sign is a notice of the maximum speed allowed on a given road, highway, or freeway. According to the Manual of Uniform Traffic Code Devices (MUTCD), speed limit signs must follow a few ground rules, including: 
Speed Increments

 – These signs must only show increments of 10 kph or five mph. 

Speed Requirement 

– The MUTCD advises posting a speed limit within five miles or 10 kilometers of the 85th percentile of free-flowing traffic for the area. 

Updates

 – Cities and municipalities should review and update their speed limit regulations every five years. 
Why are Speed Limit Signs Important?
According to the National Safety Council (NSC), speeding was the prominent cause of a quarter (26 percent) of all traffic fatalities in 2019. On average, speeding incidents can kill up to 25 people per day. Although this number is lower than in 2010 (32 percent), it represents over 8,000 deaths a year. 
So, speed limit signs can help save lives by encouraging drivers to pay attention to their speed while traveling. Otherwise, speed-related incidents could steadily increase.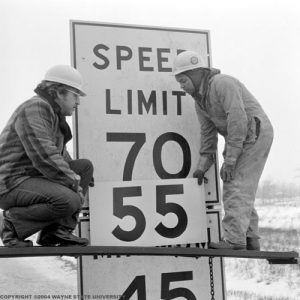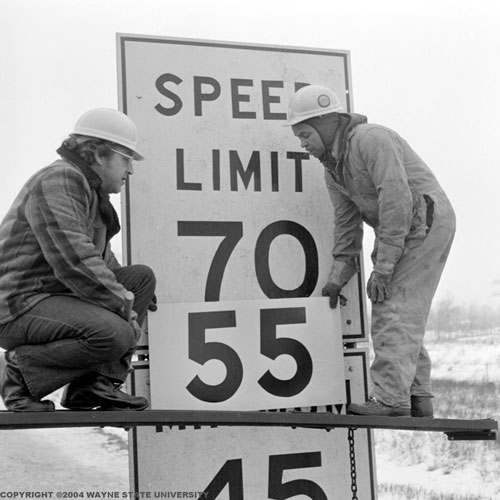 The WorkSafe TCI Difference
With so many traffic incidents occurring each year, speed limit signs are crucial for keeping the streets safe. So, you want to work with a company that delivers superior results. At WorkSafe TCI, we: 
Have decades of experience in the industry, and all of our signs are MUTCD-compliant. 

Get most orders done within a seven-day turnaround. We can also accommodate many rush orders. 

Work with you personally to ensure that your signs are of the highest quality.