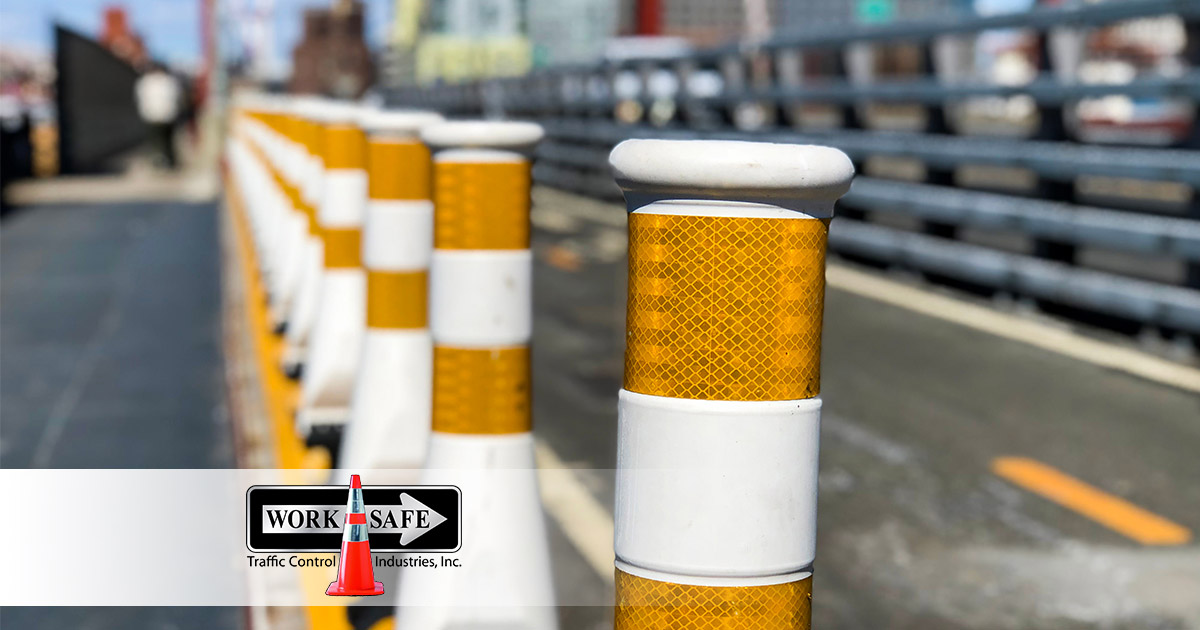 Traffic control signs are essential in helping maintain and control order on the highways, on construction sites and workplaces, and also in the management of incidents. To general contractors, after labor costs, equipment is mostly the second biggest outlay, and depending on how it Is acquired, it can greatly improve productivity. That is why depending on whether the need is temporary or permanent, the decision to rent the equipment as opposed to purchasing may make more sense. 
Renting equipment can be a great option that has more benefits than the cons, but it all depends on the project types that you work. Here is a quick look at the pros and cons of the renting option.
What are The Benefits of Renting Traffic Control Signs?
Traffic equipment and flagging gear will require storage after the job is done, which can be an additional expense. Renting the equipment means that you only need to incur the storage costs until the job is completed.

Renting makes it possible to find all kinds of safety equipment for your jobsite easily, and exactly when you need it the most. It would be expensive to buy every other tool you might need on your site.

Equipment wears out and gets outdated, and will eventually require you to replace them, which can be costly. Renting traffic signs allows you to have the best of the equipment in the industry that is also well maintained, as rental companies renew their inventory regularly, and so will likely have the best and the newest equipment in the market.

Having to bring your signage to the jobsite every day can be pricey based on gas needed for the trucks. A rental company would bring you the equipment to the site, and help lower costs for you.

Companies that rent equipment have a team of professionals that are ready to answer questions related to the equipment that you need., and also help you select the equipment that is best suited for your project requirements.

Ordering new equipment from a manufacturer that suits your immediate need might take time, yet your need might be immediate. This is where a rental option comes in handy.

Renting the signs reduces paperwork and administration, and when it comes to budgeting, only one invoice and one cost will be used. The rental expenses incurred can be deducted as a business expense and added to the job pricing.

Most of the rent options have the repair and maintenance services covered in the agreement. So, if a breakdown happens on the jobsite, the rental company sends a mechanic out to fix it right away, or even replaces the equipment for you. That way you are not inconvenienced by downtime and can keep working.

Traffic signs for rent are flexible in terms of payments, without any long term commitment. That way, if your job falls through or it is over a slow work period, you can always take the equipment back without any extra penalties levied on you.

You can rent the equipment that you are considering buying to test drive it, see if it meets your needs as you would expect it to, before making that buy decision.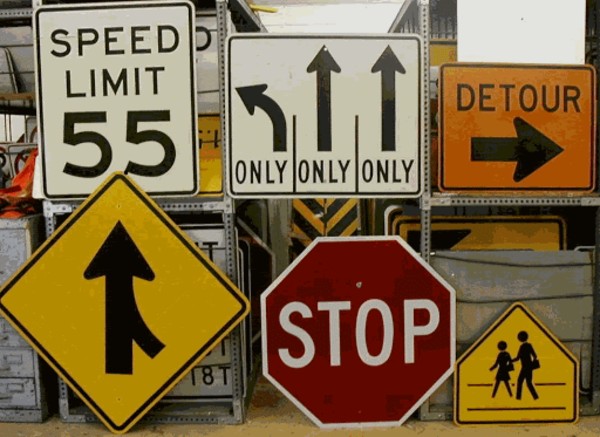 What Are The Cons of Renting Traffic Control Signs?
Where the equipment is for your primary business, you are working on the project on a long-term basis, or will need it from time to time, then renting out the signs will be expensive in the long run, and a purchase would be the better alternative.

The motorway control signs that you need may not always be available for rent on short notice when you need them, and this is an inconvenience that would not have to incur if you owned them, as then they would always be available to you.

You cannot claim insurance, depreciation, repairs, taxes, and interest from your taxes if the equipment used for the job was rented.

Rented signs and equipment do not count as equity to your company.

When renting, you may not always get to rent from the same company every other time, as letting out depends on availability. Also, you may not always get the same equipment every other time. As a result, the equipment operators do not quite master and perfect on operating the same equipment when they get a different one every other time. Working with the same machine allows one to master the little things about it like a quirk and learn how to operate it effectively.
Where Can I Go Get Rent Traffic Control Signs?
When looking for a signs store to rent from, it is advisable to ensure that it is one that follows the Manual on Uniform Traffic Control Devices, the law that governs roadway devices. The uniformity should be on shapes, colors, sizes, and locations. Worksafe Traffic Control Industries manufacture and distribute signs of the highest quality, conforming with all laws governing the roadway control industry.