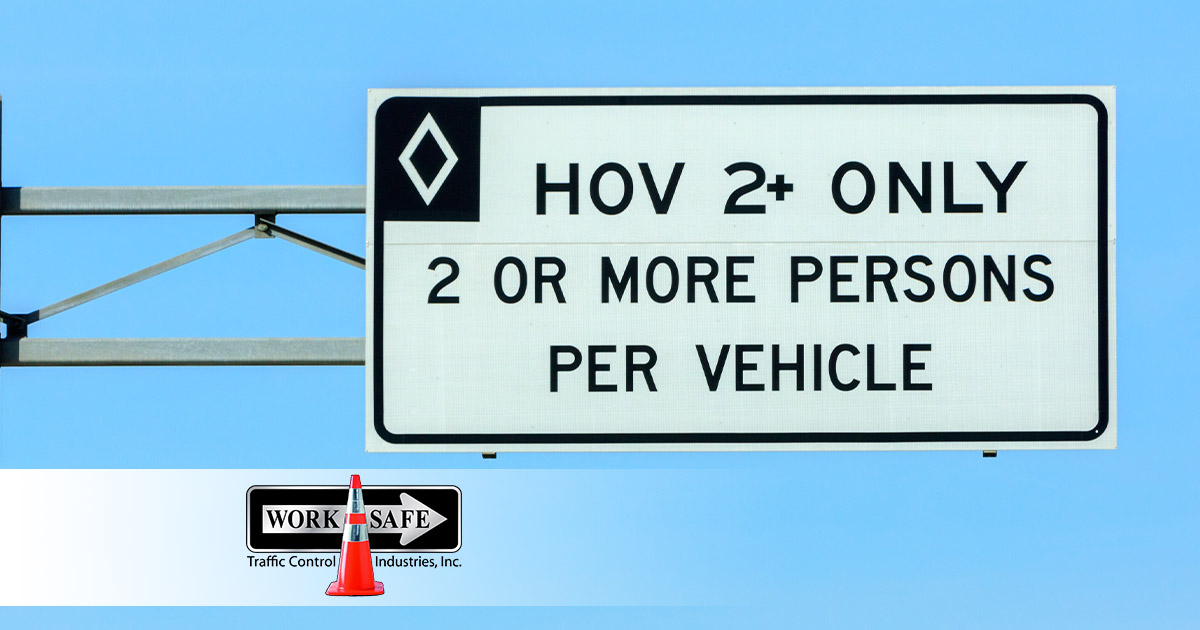 HOV means High Occupancy Vehicle lanes. They are also referred to as carpool lanes, transit lanes, or T3/T2 lanes. Essentially, these lanes are reserved for buses, vanpools, and carpools.
The lanes are strategically located next to the standard lanes and designed to allow passengers and other road users who ride the bus or carpool to bypass the traffic in the general-purpose lanes. The 2+ or 3+ signs on the lanes refer to the least number of occupants that qualify to use the lanes.
The Importance of HOV Lanes
During a typical rush hour in American cities, most drivers are driving alone and thus are incentivized to pick an extra passenger and use the lanes free from traffic congestion. Also, when carpoolers are provided with a reliable and congestion-free road, they are incentivized to rideshare.
Who Can Drive in This Lane?
These lanes can be used by people sharing a ride, same area residents, and other drivers who meet the lane rules. Those lane rules, however, may differ from one city to another. Before a driver heads into the lane, it is essential to first acquaint themselves with the traffic rules and regulations governing the use of the lane in a given city. Failing to obey the rules may result in hefty fines and delays. The following vehicles are generally allowed to use carpool lanes in America:
Public transit vehicles like buses
Vanpools
Carpools
Motorcycles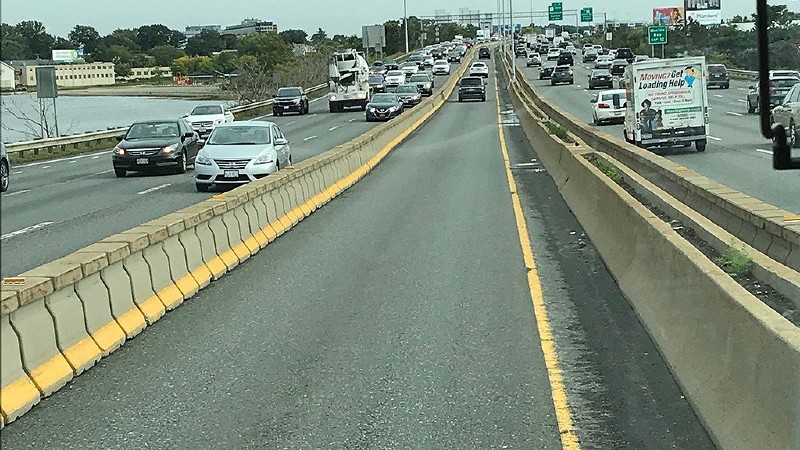 Any vehicle with two (or three) or more occupants
The lane restrictions may be imposed during peak traffic times. They may also apply at all times, depending on the jurisdiction. Besides, other jurisdictions may also allow different types of vehicles to use the lanes. These vehicles include low emission vehicles, green vehicles, law enforcement vehicles, and cars paying a toll.
In many cities, motorcycles are also allowed to use these lanes even when the rider is carrying no passenger. The thinking behind this is that it is safer for a two-wheel vehicle to keep moving than have them travel in a typical start and stop conditions. In some cities, it is common for a solo driver to pick up a passenger or two before using the lane.
When are you Allowed to use the HOV Lane?
HOV lane operating hours vary from one state to the other. In some states, these lanes are only accessible during rush hours when cities are experiencing the most traffic congestion. In such scenarios, these lanes will be handy in saving time and money for the carpoolers.
During off-peak times, states may choose to open the lanes for all types of traffic or close them down until the next rush hour moment. Additionally, some states operate their lanes throughout the day. The advantage of this approach is that ride-sharing is available at all times of the day. Operationalizing these lanes around the clock will also benefit travelers during occasional special events or when an accident or incident occurs, resulting in a massive traffic snarl-up.
Other states put HOV lanes to other uses, such as allowing trucks to use these lanes during off-peak hours. Others can temporarily open the roads to all traffic if a major accident occurs. Before one decides to use the HOV lane, it is essential to read and understand the specific state rules on when to use the road.
Can I Drive in the Lane With a Child or Baby?
Yes. You can drive in the lane with your child or baby. All states that have these facilities regard children and babies as passengers. The number of occupants needed from one to be allowed to use the lane is indicated on the signs placed on the road. The minimum number of passengers typically varies from two to three persons per state regardless of their age.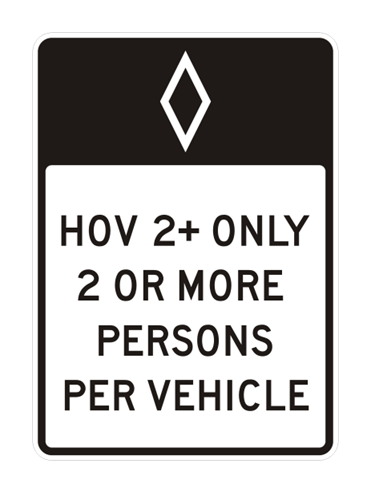 What Happens if I Use the Lane Without Another Passenger?
The state requires that vehicles using these lanes should carry two or more people. Solo drivers who are tempted to use the lane goes against the stipulated rules and risk expensive fines.
Who Makes the HOV Signs?
The signs are ideally made by qualified and experienced traffic control industries such as Worksafe Traffic Control Company. The company is a leading highway and commercial signs manufacturer and distributor of traffic control products and devices. The following are the benefits that come with working with Worksafe Traffic Control Company:
The company offers a seven day turn around on most orders.
Are competitive as a business and government contractor
Provide the highest quality in every order
All products are MUTCD certified and compliant.
Professional business transactions and customer care service
HOV lanes come with several benefits for all road users. However, before you decide to use one, ensure you understand the traffic rules and the HOV signs of the specific state or city. Get in touch with Worksafe Traffic Control Company for more information about our products.