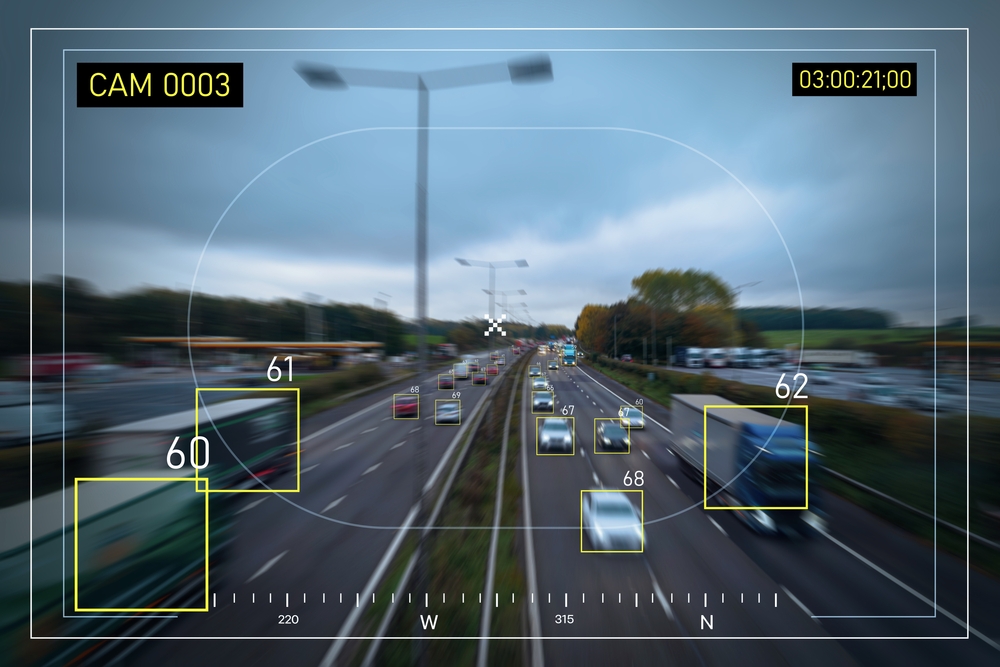 More and more, today's urban environments are smart cities that use technology to address city problems and optimize city services. Smart cities use electronic sensors that connect to the internet (IoT) and computer programs to detect, monitor, and collect data from these devices. City managers can govern assets and populations more efficiently with data collected from traffic monitoring, water and power usage, high-crime incidents, etc.
It has been proven that smart city traffic monitoring systems can be key to reducing traffic congestion. When traffic bottlenecks and accidents are reduced, the benefits promote safer communities, lower municipal overhead costs, and less demand for first responders.
If you've ever experienced a total traffic gridlock in an urban metropolis, then you can understand the need for traffic monitoring and control that is flexible enough to recognize traffic congestion before it occurs and change traffic lights, speed limits, and travel directions to compensate.
What is urban traffic management?
Traffic management includes monitoring traffic volume and direction to keep traffic flowing smoothly. But this simple principle of keeping a constant traffic flow is just one part of traffic monitoring. Smart cities (which include cities with traffic management systems) are an attractive destination for new residents, visitors, and business owners because they make large urban environments more mobile.
Similar to some neighborhoods having a walkability score that determines how likely a resident can walk to local amenities and entertainment, urban environments have a drivability score, indicating how quickly drivers can expect to get from one side of the city to the other. Rush hour traffic is averaged into this data, which means just 2 hours of traffic gridlock on working days can significantly lower the city's drivability score.
Urban traffic management reduces traffic congestion and plays a large part in making urban environments easier to navigate, safer to walk in and drive through, and better at keeping and attracting residents and business owners.
The role of urban traffic management
Traffic monitoring offers data showing what road infrastructures are being used and which roads can be improved with new roadway signage, sensors, and other traffic management tools. Data is the foundation that smart cities are built upon, and that data is collected with traffic monitoring devices and traffic management systems.
The role of urban traffic management is to collect and use traffic data wisely. Still, this information can impact communities in many ways, other than getting from one place to another more quickly.
Improves public health and safety
Stand-still traffic and high volumes of traffic are significant contributors to lower air quality. The long-term impact of CO2 emissions includes negative health outcomes, including respiratory illness and shorter life spans. And, when you factor in diesel fuel emissions from trucks that use highway travel lanes through large cities, the impact can be felt even more quickly as increased smog fills the air.
Traffic monitoring also helps reduce the number of serious and fatal roadway accidents by using smart city sensors and devices to keep tabs on traffic volumes and traffic speeds. Even when traffic is low, speeding motorists contribute to more pedestrian, bicycle, and vehicular accidents than any other factor on the road. Traffic monitoring can use traffic cameras to detect and fine speed violators, and it can be used to send electronic billboard or SMS messages to travelers, warning them of delays due to accidents, weather, or rush hour.
Increases economic development
A steady flow of traffic in and out of urban areas indirectly affects the city's economy. Companies open businesses knowing that customers have easy access to their location. More business means more jobs, which means more money spent on life necessities, dining, and entertainment, at sports and music venues and retail shops. The smooth flow of traffic also significantly impacts the time it takes for trucks to deliver goods and how much fuel they must use to complete these deliveries.
The link between traffic management and economic development in urban environments is complex, but it definitely impacts whether a city will continue to thrive and grow.
"…above a certain threshold, congestion starts to become a drag on growth. Specifically, congestion seems to slow job growth when it gets to be worse than about 35 to 37 hours of delay per commuter per year (or about four-and-a-half minutes per one-way trip, relative to free-flowing traffic)."
Overcome logistics challenges
The economic vitality of any urban environment depends on the efficient transportation of goods and people from one location to the next. Traffic management systems support the nation's supply chain and reduce delays. The smooth transport of goods without traffic challenges also lowers fuel costs for these companies and reduces stress on truck drivers. Freight shipping costs are reduced when goods can pass more easily, even in congested urban environments.
Providing a better quality of life
Commuting is a part of daily modern life. When city populations and businesses grow without a corresponding increase in city services and infrastructure, the result can cause the opposite reaction – urban flight and blight. Urban living is so attractive today because of the increase in downtown work, entertainment, dining, and recreation venues and the ease of getting to these places. Traffic monitoring provides a better quality of life that comes from the ease of commuting to and from work and using public or private transportation to enjoy what these cities offer.
Traffic monitoring offers data showing what road infrastructures are being used and which roads can be improved with new roadway signage, sensors, and other traffic management tools. Data is the foundation that smart cities are built upon, and that data is collected with traffic monitoring and management tools.
Worksafe Traffic Control Industries is a woman-owned business specializing in private and government contracts for traffic control devices and roadway construction management equipment. They offer real-time traffic control signage, equipment, and smart work zone systems to keep road workers and the public safe.