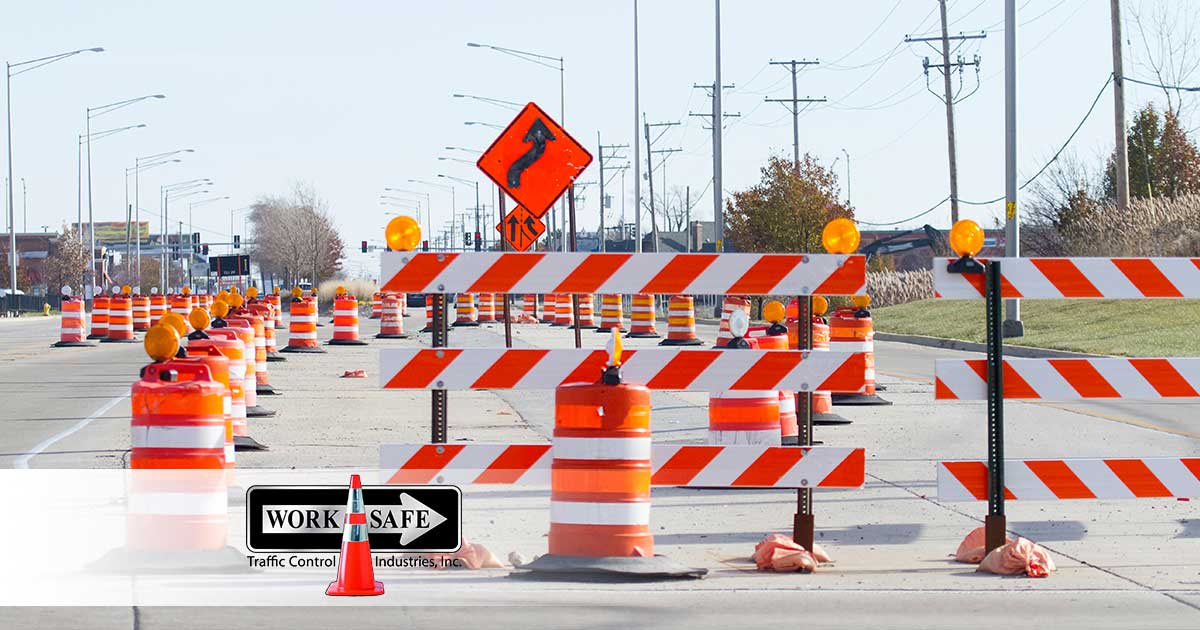 According to the National Institute for Occupational Safety and Health (NIOSH) statistics, about 20,000 people who work in the construction industry are injured every year in accidents involving road and highway projects.
The most common cause of accidents in road construction projects include and are not limited to:
Falls that are a result of poorly constructed surfaces or edges that are not sufficiently protected

Electrocutions as a result of contact with live wires or utility lines

Rotating equipment or parts that are not properly guarded, resulting in clothing or limbs caught

Impacts that are as a result of flying objects 

Vehicle collisions  
It is for such reasons that organizations including Occupational Health and Safety Administration (OHSA) developed workplace safety standards to help reduce accidents that occur in work zones. 
However, this does cancel out the possibility of accidents still occurring. Please see the following 8 tips to promote safety at road construction work zones.
1. Wear Clothes That Provide High-Visibility
High visibility clothes are available in fluorescent bright colors and can be used during the day or at night. This type of clothing allows a worker stand out in a variety of conditions. 
During the night and in poor visibility environments, it's advisable to wear reflective vests and uniforms. Due to their reflective nature, it makes their visibility possible. A fluorescent vest and uniform are recommended for nighttime and poor visibility environments.
High-visibility clothing often includes armbands, hats, and vests.
2. Identifying Potential Workplace Hazards
Identifying potential hazards at work makes it easier to avoid them if possible. It is also important to carry out inspections regularly to identify new potential hazards, because as you continue to work, new environmental risks might emerge, creating new hazards you were not previously aware of. Equipment could become worn out, maintenance may be neglected and the due process itself may shift. 
By carrying out inspections regularly you can identify potential hazards and in turn avoid accidents. It is also important to identify blind spots when operating equipment and follow instructions when it comes to handling equipment safely.
3. Make Use of Spotters
A spotter is a person who is an expert at ensuring that a job is carried out in the safest manner possible. This helps in avoiding accidents and injuries at workplaces. This personnel is also in charge of alerting any unsafe approaches to a job or project.
Spotter personnel must remain at that specific job for the duration of the work assigned to them, and must only observe one task at a time such as, loading and unloading machinery or equipment from a vehicle.
They should also know where it is permissible and safe to stand and also the most appropriate gestures to use when signaling communication with vehicle drivers to avoid accidents.
4. Understanding and Using Communication Signals
Clear communication is vital in a construction site for purposes of keeping safety and enhancing productivity.
The whole team should agree when it comes to communication signals. Staff should also understand the meaning of every signal that is to be used in communication at the workplace. 
Some communication methods are better suited for certain tasks; for example, using hand signals is suitable when loading or unloading equipment from a vehicle and when a vehicle is entering or exiting the workstation.
You must always communicate with workers that are around your workplace to ensure everyone is on the same page for purposes of their safety
5. Wear a Seatbelt
When operating machinery in work zones, ensure that you wear the appropriate seatbelt or harness. Never operate a work vehicle without first engaging the seatbelt regardless of the overall distance of the journey you're making.
6. Exercise Caution
When using work equipment or driving work vehicles it is important to ensure that you observe the highest degree of caution. Never assume that a driver of a truck has seen you coming or that a person operating machinery knows you are there. 
Ensure that you signal the driver of the vehicle that you are about to cross or approach a certain lane or ensure the person operating equipment shuts it down before you approach.
7. Engage Brakes
Always ensure that you engage the parking brakes for a construction vehicle or equipment after use. When parking on an incline always ensure that you use a stop block if the downward slope is behind the vehicle. If sloping is in front of the tires, use an additional block as an extra step of precaution.
8. It Is Ideal that you Hydrate
Construction work is bound to take a toll on you especially during the summer. Therefore, it is ideal that you take a break in between shifts for purposes of hydrating.  
Not practicing proper health care may result in injury due to reasons such as over-exhaustion. Staying hydrated on the job would help avoid exhaustion that leads to loss of alertness and awareness, which usually leads to accidents.
Get the Appropriate Signage for Your Road-Work Zone
Here at Worksafe Traffic Control Industries, we are a women-owned enterprise that specializes in manufacturing and selling signs for roads and highways. The signs we manufacture follow the model uniform traffic code, and all our products are also produced to be MUTCD –compliant. We are a competitive business and government contractor that provide the highest quality in every product and order.