Regulatory Road Signs Rental
Did you know that the average American driver travels more than 1,000 miles each month? This regular travel places a huge amount of importance on clarity when it comes to regulatory road signs. They need to be clear and easy to read and recognize for drivers. 
Regulatory road signs have specific requirements involving shapes, how they look, etc. These are necessary to maintain international conventions so that people from other parts of the world understand what the signs represent and respond accordingly.
For instance, a red octagon with a white border and white writing represent STOP! around the world, though some countries do have variations, this sign is recognized globally. It is certainly recognized as such throughout the United States and the odds are good that you need signs made for drivers in your area. 
Not all businesses that need the occasional use of a regulatory road sign need to purchase these signs. In many cases, a road sign rental is an ideal solution. It allows you the use of the road sign you need for a specific duration without forcing you to pay the high cost of purchasing regulatory road signs of your own. Whether you need a single road sign or several, road sign rentals are often your best bet.
---
What Types of Signs Fall Under the Classification of Regulatory Signs?
There are many different types of signs that fall within three essential categories:
Regulatory signs.

Warning signs.

Guide signs.
Signs that fall within the classification of "regulatory road signs" are traffic control signs. They are not generally informational signs, such as "hospital signs," "highway exit signs," "food and service signs," and other similar types of signs you commonly see when traveling. Instead, they are signs that offer directions for drivers, for the most part. They include:
Stop signs

Yield signs

Speed limit signs

School zone signs

Parking regulation signs
These are signs that drivers can get tickets or citations for ignoring and some consider them the most important road signs. There are other road signs that include warnings for drivers about upcoming hazards, speed changes, pedestrian crossings, and bridge clearances. Plus, there are guide signs that are more informational in nature, such as mile marker signs, hospital signs, services signs, and distance notifications.
While the warning signs and guide signs aren't exactly regulatory road signs, they are equally important to drivers on the road who have grown to rely on them as they navigate the nation's roadways and rack up their 1,000 plus miles each month.
100+ Regulatory Signs for Rental
You will find no shortage of regulatory signs for rent. We offer many standard highway signs that are incredibly important to drivers. We offer more than 100 of our signs for rent. This includes all the usual suspects:
Stop signs

Yield signs

Yield to pedestrians

Railroad crossings
Speed limit signs

Truck speed limit

Nighttime speed limit
Higher fines signs

Right or left turn prohibited signs

No U-turn signs
And that is only the beginning. There are a nearly limitless number of road signs required for today's highly trafficked roadways and the nearly endless number of drivers who travel on them. 
Keeping those regulatory road signs in good working order and ensuring they meet rigorous standards for reflectivity, readability, and durability is important. It is not something you can trust to just anyone. Too many lives depend on these signs every day. That is why we go to great lengths to make sure our signs work for you and all the people who travel on these roads.
What are the Benefits of Renting Regulatory Signs Over Purchasing?
Obviously, regulatory road sign rental does not work for everyone. There are, however, times when traffic sign rental is a better option than purchasing. For instance, temporary road sign needs are often best met with rental road signs rather than signs you purchase. These signs may be required for the duration of road construction that may only require a few weeks or months of use. 
Regulatory road signs are built to withstand various tests of time and continue to function despite endless hours of exposure to the sun, wind, rain, heat, and cold. Because of this, the purchase price can be prohibitive when compared to renting these signs for short-term use. 
Alternatively, if you are in an industry, such as road construction, that only operates during certain months of the year and must shut down your operation during the winter months, forcing you to store road signs you've purchased, and pay for that storage, you may find that rentals are a good match for your needs. You will want to compare the costs, of course, but it is certainly a consideration in favor of renting over buying if storage rates are high in your area of the country.
However, if you have more permanent plans in mind, these signs may not offer the best solution as rentals. You may find it better to purchase the traffic sign instead.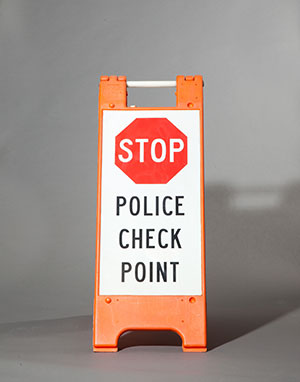 Where Can I Buy Street Regulatory Signs?
Just as you can engage in various road sign rentals from Work Safe Traffic Control Industries, Inc., you can also purchase road signs as well. It is not only the regulatory road signs we have to offer. In fact, we offer a wide range of signs to businesses, road crews, construction companies, municipalities, and more. 
This is in addition to other safety materials we offer including things like:
Barricades

Cones

Delineators

Vests and flags

Signage posts and hardware
We understand that you have a wide range of needs when it comes to promoting safety not only on the roadways but for the people who are working hard to keep our roads safe, free of debris, and in good working order. It is work that is often under-appreciated in conditions that are less than ideal. That is why we provide materials for sale and rent that promote safety for all.
Whether you are in need of temporary traffic sign rentals, need regulatory road sign rentals, need to rent barricades and other materials, or want to purchase our signs and safety equipment, we have a lot to offer. In addition to the road signs and safety equipment you expect, we also offer specialty products, such as solar-powered lights, cameras and sensors, traffic signals, smart traffic solutions, electronic signs, and more. 
Traffic safety is something no one can afford to take for granted. When you need traffic safety signs, you want to make sure you are working with an organization that understands the safety needs, regulatory requirements, and the durability needs these signs need to meet. 
We have been meeting these needs for businesses in a wide range of industries since 1993 and are looking forward to the next quarter-century more of delivering quality products with affordable options to the industries we serve. We are dedicated to safety and a member of several organizations that share our goals for improving safety on the nation's roads.
From workspaces to work zones, our mission is to keep you and the people who work for you safe. From standard highway signs to road sign rentals and sales, we are on your side. Contact Worksafe Traffic Control Industries, Inc. today to learn more about our many regulatory road signs and other traffic sign products.