Variable Speed Limit Trailers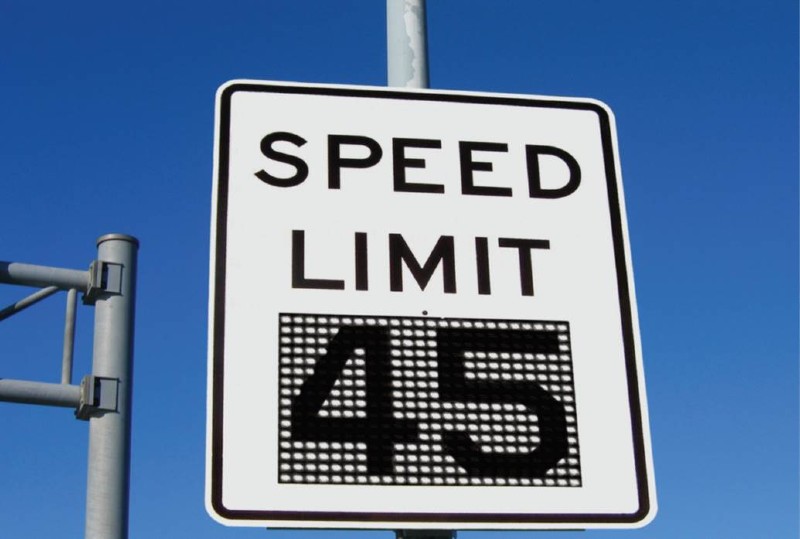 Don't allow vehicles to plunge into accidents due to speed.  Integrate the variable speed limit trailers to regulate the movement of cars at crucial points. With it, speed limits can be adjusted remotely through wireless communication, enabling speed limits to change. This is key in regulating traffic flow in case of weather or an incident on the road.
Worksafe Traffic Control Industries have variable speed limit trailers that come into two forms: fixed-mounted and portable applications. This allows you to pick the best application for your needs. They both have LED displays that provide the best view for different highway speeds.
The display panel always stands upright, raised, and lowered on a tower allowing the display to go round and position itself towards traffic without moving the trailer. The stand can be lowered for easy transportation and even storage.
At Worksafe Traffic Control Industries, we are known to be competitive not only as a business but also as a government contractor; we have achieved all these by dedicating our services to ensure we deliver the best compared to our equals. 
 All our products are MUTCD-compliant, and we don't offer substandard products. We believe in acceptable practices.
The speed limit trailer is powered by batteries that are frequently charged by a computerized solar charging system. There is also an AC-powered back-up charger, just in case.
This is quite a time to make the transaction to be successful. After a successful purchase, we guarantee you the highest quality delivered with every order you make. Quality is what defines us!
If you want to improve the safety of a work zone, contact us. We will gladly discuss with you how variable speed limit trailers are handy.
Key Objectives
The variable speed limit system should guide drivers on a suitable speed their vehicles should be moving through a work zone with the least breakings. 

Improves transition of faster and slower traffic.

Leads the driver in settling for appropriate speed to approach a queue.
Key Features
It has a wide computerized display.

It is mobile and self-powered.

Remotely accessible via wireless communication.

White on black or black on white display.

It has an LED display.

Available as a permanent mount or portable unit.

Can be altered based on traffic conditions and weather.

Mounted with solar power on top for battery recharge

Flashing beacons notifying of speed limit change
Set-up
It's a mobile system that is easy to install.

The panel can be raised and displayed by one person since it has safety brakes.

The tower holding the speed limit sign rotates for ideal positioning.

The tower is held in place by lock-pins during operation.
Power System
The variable speed limit trailer has a battery that is powered by solar charging or an AC charger.

The battery is charged automatically by the solar panel.

The charging systems are automated to shut down when the battery is fully charged. This prevents damage

It operates for long hours since it is energy efficient.

The battery box is lockable to prevent careless access.

Its distinctive system feature accepts charging by both solar power and commercial power.
Service and Maintenance
Any machine needs to be maintained for sustainability to be achieved. With our speed variable limit trailers, maintenance is not a hardship:
The trailer tires are standard hence easy to maintain.

The display modules are replaceable.

Our variable speed limit trailers are coated with a durable powder that resists corrosion.

Most of the parts are replaceable in case of damage.