Narrowcades
At Worksafe Traffic Control, we work hard to source the best barricades and workzone equipment to ensure the safety of road workers, pedestrians, and to prevent any incidents in the area. Plasticade narrowcades are manufactured to be lightweight, while still withstanding the elements.
In the last 27 years, we have worked with various municipalities, highway departments, contractors, state governments, and several road management departments. We are passionate about road safety for road crews, pedestrians, drivers, and school children. Our team will ensure you get the best narrowcades for your project.
Qualities of our Narrowcades
The plasticade narrowcades that we carry offer a variety of benefits that will meet your needs, including:
High-quality Materials
The narrowcades that we carry are made of high-quality plastics to ensure that your barricades are durable and sturdy. Our signs also receive excellent finishes to extend their longevity. That ensures that you can use them both indoors and outdoors. So, whether you need signs for building or road construction projects, our products can handle a variety of conditions.
Portable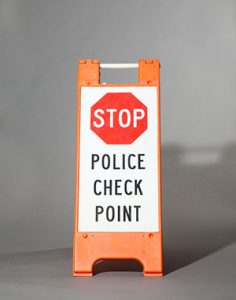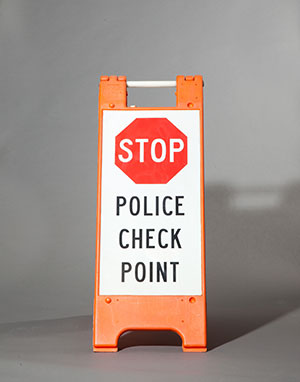 The narrowcades we carry are extremely portable, which makes them easy to position on the road or your worksite. These narrowcade barricades come with a built-in handle that you can use to lift the sign and move it around. If you have several stands, this is an excellent quality as you can carry several at once.
Weighted Signs
We also provide weighted narrowcades to ensure that they do not fall over, even during strong winds. You can put your signs on the road, and they will work even when you focus on another task. Weighted narrowcades are also excellent because you can leave them in the area overnight, and they are less likely to fall over due to winds.
Variety of Colors
Our narrowcades are available in several colors, and you can find something that will work perfectly for your needs. We have white, orange, and yellow ones that you can use outside new construction or on the road. Bright colored narrowcades ensure that road users can see your warnings from a long distance.
Use of Well Nuts
Using well nuts ensures that our customers can easily change alerts when necessary. It can be very inconvenient to use glue on your narrowcades because it is challenging to change warnings, and you may have to use paper. With these narrowcades, you can create long-lasting metallic signs that you can attach using well nuts instead of glue or other permanent solutions. That saves you money on signage and also on new narrowcades for your projects.
Excellent For Safety Signage
As mentioned above, our narrowcades come in various colors, which makes them perfect for safety uses. Signs for school crosswalks, road constructions, and diversions should be made of high-visibility colors, ensuring that road users can see them.
Durable
We source narrowcades made with the highest-quality materials, which ensure that they last a long time.
Work with Worksafe Traffic Control
Some of the reasons you should purchase your narrowcades from us include:
Competitive Government Contractor And Business
We offer competitive prices for construction companies, municipalities, and government clients. Our team values the safety and ensures that we provide market prices for all our products.
High-quality Products
Our teams are experienced, knowledgeable, and passionate about road safety. Worksafe Traffic Control is a member of the Massachusetts Highway Association, ATSSA, AGC, among others. All of the signs we manufacture, and the workzone solutions we carry, are designed to be MUTCD-compliant.
Contact Worksafe Traffic Control Industries today at (603) 224-0880 for all your inquiries. You can also fill out our online form, and we will get back to you as soon as possible.