Fine Double Signs for Sale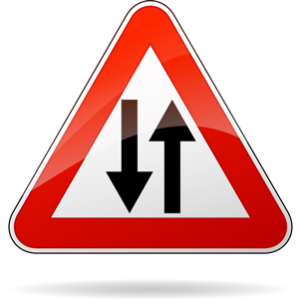 When drivers are speeding in work zones, the penalty will double. Fees for not wearing a seatbelt also double in some states if you're caught speeding. This only applies to states that have legislatively mandated it and the fines vary from state to state.
Fines Double Signs are highly visible and easy to read so drivers understand they must be extra cautious in designated areas.
Types of Fine Double Signs (CTA Button – Order now)
Government agencies and businesses have different signs to choose from. The most popular Fine Double Signs are:
Slow Down Fine Double Sign
Speed Limit Fine Double Sign
Stop Fine Double Sign
Do Not Enter Fine Double Sign
Yield Fine Double Sign
Wrong-Way Fine Double Sign
One Way Fine Double Sign
Handicap Parking Fine Double Sign
Fire Lane Fine Double Sign
No Parking Fine Double Sign
Fine Double Signs provide an effective way to deter drivers from breaking the law and putting others in danger.
Our Fine Double Signs are made from the highest quality materials and backed by a five-year warranty, so you can feel confident that your investment will last.
Order Fine Double Signs today.
Where to Place Fine Double Signs
Fine Double Signs should be in strategic locations where they will be most effective. Some common places to put Fine Double Signs are:
Worker Zones
School Zones
Handicap Parking Spots
Fire Lanes
No Parking Zones
If you have any questions about Fine Double Signs or where to place them, our team of experts is here to help. Give us a call today.
What Does a Fine Double Sign Indicate?
Fine Double Signs indicate that fines will be doubled for certain offenses if drivers commit them in the area where the sign is posted.
Why is the Fine Double in These Cases?
The fines double in these cases because of the increased danger to workers, pedestrians, and other drivers.
For example, if drivers are speeding in work zones, the fines double. Construction workers are facing the double hazard of construction and dealing with drivers. Therefore, there are extra fines to protect these workers.
In school zones, the fines increase because there are often children present. The increased fines are meant to deter drivers from speeding or breaking other traffic laws in these areas.
Handicap parking spots also have increased fines because they are reserved for those who need them. Parking in these spots without a permit can make it difficult for someone with a disability to find a one.
Fire lanes also have increased fines because they need to be clear for emergency vehicles. If a fire truck can't get through, it could put lives at risk.
Why Are Fine Double Signs Important?
Fine Double Signs are an effective way to deter drivers from breaking the law and putting others in danger.
If someone realizes they will have to pay twice the amount in fines, they are much less likely to commit the offense.
Fine Double Signs also help make drivers more aware of the increased danger in certain areas. In school zones and worker zones, for example, drivers need to be extra cautious because there are often pedestrians present.
Citizens in vulnerable positions such as children, the handicap, and construction workers are better protected with heavier fines. While it would be great to think that people would automatically yield to these groups, the reality is that fines need to be harsh to get drivers to slow down and be more cautious.
The WorkSafe TCI Difference
Worksafe is an experienced and leading provider of traffic signs in the United States. We are a woman-owned business that has received competitive contracts from government agencies and other businesses. If you need Fine Double Signs for your business or organization, we can help.
We offer a wide variety of Fine Double Signs to meet your needs, and our team of experts is here to help you choose the right signs for your specific situation.